Guess who's back!
You may know Mrs. Ford. Maybe you've had her as a substitute while one of your teachers has been out for a day or maybe your older brother or sister had her as a full time teacher at St. Edward. Mrs. Ford has been a substitute for the new art teacher since the beginning of the school year, while she's on maternity leave. What you may not know is that Mrs. Ford used to be the head art teacher at St. Ed's for 24 years! During her many years at St. Ed's she taught all levels of art, photography, drafting, filming, and even started the digital imaging class!
Mrs. Ford is obviously a very creative person. During her free time she finds a passion for gardening, exclaiming, "It is endlessly creative". She even has over an acre of land that she loves to garden on. Not only does she love to garden, she also loves to make her own jewelry. Being a teacher at heart, she enjoys teaching others how they can make their own jewelry.
Mrs. Ford said that a lot has changed drastically, since she was a teacher here at St. Ed's. Back then, the art program used to be a lot larger. The school had to have two art teachers due to the amount of students taking a fine arts course. Her fondest memory of teaching full time at St. Edward is "the enthusiasm and the humor of the students."
Mrs. Ford stresses that every person should take an art class, even if they don't feel like they are artistic enough. "Every person is an artist and it is marvelous to get in touch with that character\; lots of people confuse the ability to draw with being an artist, but it's much more than that."
After Mrs. Ford finishes up this long term substitute position in October, St. Edward will welcome Mrs. Worster as the full time art director.
Leave a Comment
About the Contributor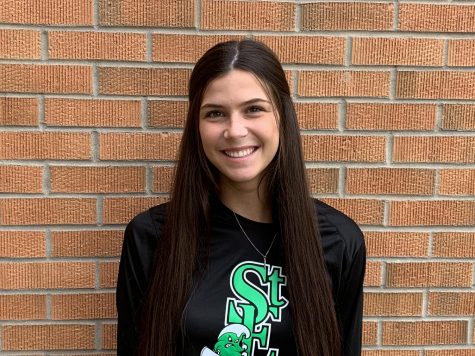 Taylor Hartman, Reporter
Hi everyone, it's Tay and this is my first year writing for The Edge! In my free time I enjoy playing volleyball, hanging out with friends, and drinking...