Five Places to be in Chicago during Spring
Now that Spring has arrived in Chicagoland, you're probably brainstorming ideas on the best places in downtown Chicago to spend your sunny days. We all need that Vitamin D and we all know how Chicago weather can be! So now that warmer weather is striking in, take advantage of the five outside places to spend these sunny and warm days while it last.  
1. JoJo's Shake Bar
 Love shakes? On a beautiful sunny day, nothing hits the spot more than a good cold drink. This shake bar has been seen as a popular restaurant to enjoy sitting outside enjoying the creative shakes they put together. Staff will usually decorate the outside sitting area with a theme depending on the time of the year. Now that spring is here, you can enjoy taking pictures with your friends and enjoy the positive atmosphere.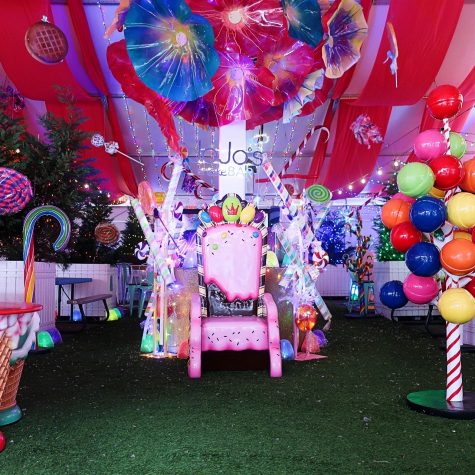 2. Maggie Daley Park
During the winter, this park is turned into a huge ice-skating rink. Now that it's spring, the Maggie Daley Park has a bunch of sun slides, skateboard ramps, rock climbing, and the cool floor patterns that make it fun to walk around in. You can have picnics, ride your bike, or go for a quick jog! Not to mention how you get a nice view of the skyline in the close distance.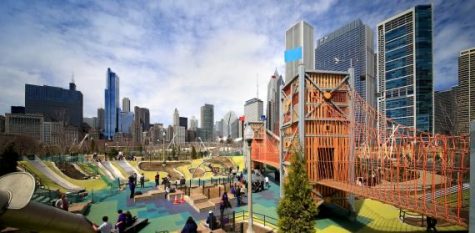 3. Willis Tower Bungee Jumping 
Get the best view of the city while being on the edge of Willis Tower. Literally! Did you know that you can now bungee jump off the Willis Tower? High-end safety precautions of course but if this is your type of activity then this idea is for you! Imagine doing this in the cold! Luckily during this warm weather, you can take this chance to be the most adventurous and dive into this crazy fun opportunity.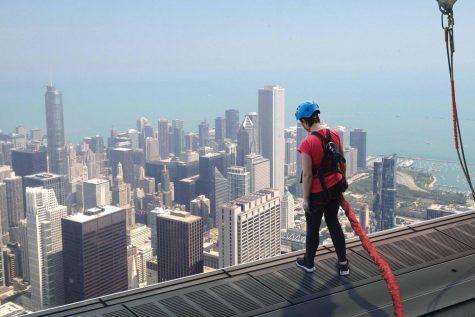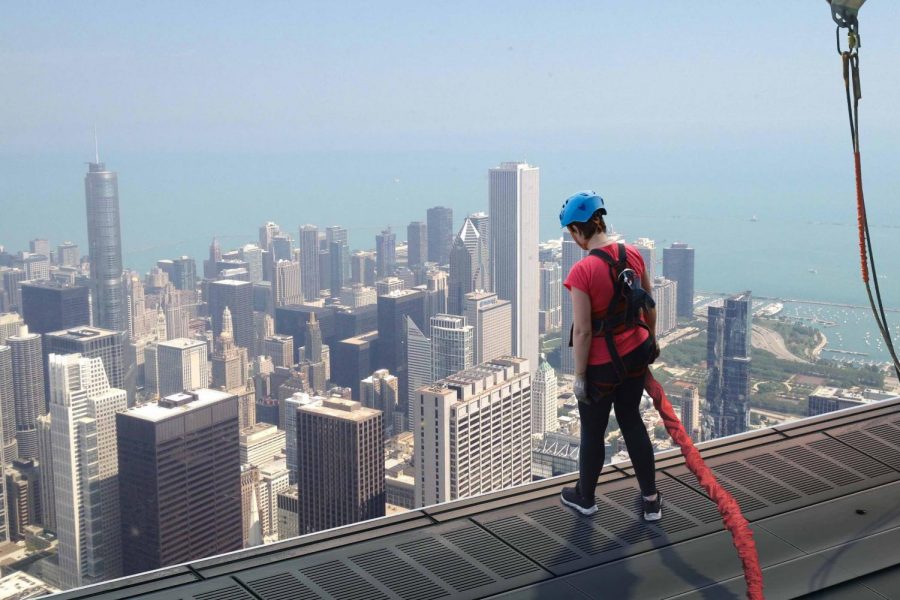 4. Pizzeria Portofino
 Do hand-stretched pizzas, artisanal pasta, and grilled seafood sound good to you? Get the best view of the Chicago Riverwalk while enjoying high-class outside seating. But not just any seating – comfortable couches and the best shade while still getting that Vitamin D.  Enjoy delicious handcrafted pizza (because Chicago does it best) with your friends and family while getting the best outlook on the river and atmosphere.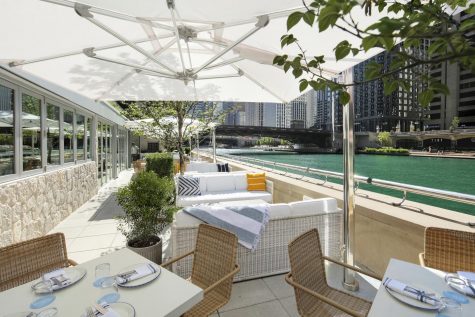 5. Starbuck's Reserve 
Coffee Drinker? Go with the classic and reserve a table at one of the finest rooftops in the heart of downtown Chicago! Get the view you're looking for and be outside where you can enjoy the warm weather while sipping your go-to iced coffee!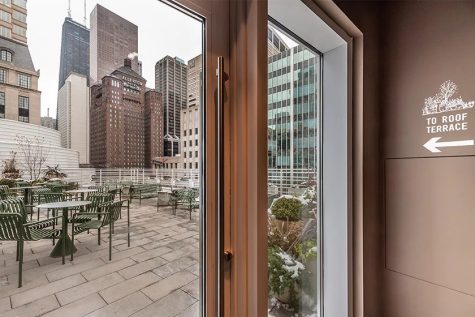 Those are five places to be in Chicago now that the weather is getting warm. These Chicago spots are sure to not disappoint and are a great use of these sunny days that are soon ahead!