Winning is not the Bears' Forte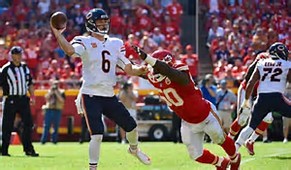 The beginning of the season started off extremely rough for the Chicago Bears. They have once again struggled to string together wins, falling to 2-4 after only seven weeks. After a week one loss to the dreaded Green Bay Packers, the Bears fell to the Arizona Cardinals in week two. To make matters worse, the Bears traveled to Seattle in week three, only to be shutout 26-0 by the Seahawks.
With a 0-3 record, the Bears' season looked all but over. Then came the game winning field goal versus the Oakland Raiders in week four. In the following week against the Chiefs, Cutler again marched the Bears down the field in the fourth quarter to score the game winning touchdown. Unfortunately, that luck came to a stop against the Detroit Lions in week five. The Bears lost an extremely close game to the Lions that went deep into overtime.
Matt Forte has once again been one of the most productive running backs in the NFL, with 698 yards from scrimmage and two touchdowns. Unfortunately, that success has only produced two wins. A slew of injuries the Bears have had this year is the main reason for their abysmal record. Kevin White, the Bears' first round draft pick in 2015, suffered a stress fracture in his shin before the season even started and will be out for the remained of the season. Ego Ferguson, another young impact player for the Bears, is also out for the year with a knee injury. The Bears had a week seven bye which helped players like Alshon Jeffery, Eddie Royal, and Shea McClellin recover from lingering injuries.
Looking ahead, the Bears will travel to Green Bay to battle the Packers on Thanksgiving Day. With the opening kick at 7:30 pm, it is a great way to end Thanksgiving Day. Hopefully the Bears can put up a good fight against the reigning NFC North champions. With four games between now and Thanksgiving, the Bears will look to muster up some momentum and turn their season around.
Leave a Comment
About the Contributor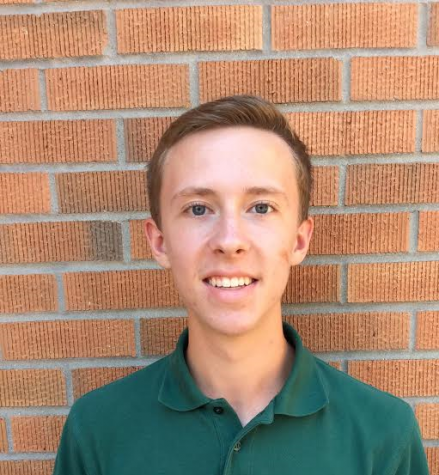 Kyle Brown, Reporter
Kyle Brown is a writer for The Edge. In his spare time he binges out on Netflix and enjoys destroying his foes on the tennis court.