The History of Downtown Elgin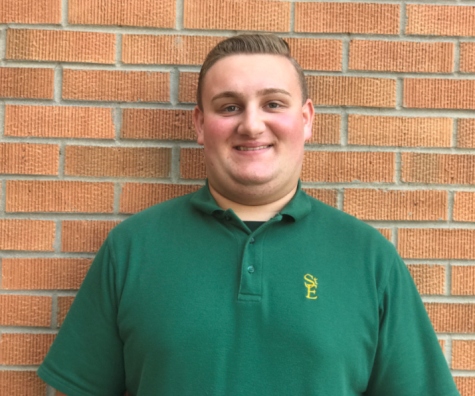 More stories from Phil Welch
The history of downtown Elgin is very vast and interesting. You'd be amazed at what our city used to look like. It was a bustling city full of businesses, entertainment venues, and restaurants. Our city was like a central hub. People would come from the surrounding areas to do things such as shop or go see a good movie. Some of the attractions were the watch factory, stores, the vast majority of churches, and of course St. Edward.
I asked my mom, Sandy Scholl-Welch, about downtown Elgin and she gave me the rundown. "I was born in Elgin during the early 1960's, she said."Prior to the 1960's, and through the 1970's, Elgin had an active "Downtown" area.  People would head to town to shop for clothing and gifts, to purchase their basic necessities, and to perform their banking needs. The old professional building, still standing today on Division Street, also housed many doctors and dentists who serviced residents in the area.   The city Pace bus routes made it possible for preteens, teens, and adults alike, to access the amenities Elgin had to offer. As a preteen, I would often take the city bus from the far west side of Elgin to the downtown area to shop or to meet up with friends. I have very fond memories of shopping at Ackermann's and the Joseph Spiess Company department stores.  Sears and JC Penny's also had stores in the center of town.

One of the main things that brought people to the city was the watch factory. The Elgin National Watch Factory was built in 1866 and stopped production in 1964. It was founded by seven Elgin businessmen. The factory made tens of thousands of watches in their time and by the time they closed, they had produced half of the pocket watches in the U.S. They also made things like precise bomb sights during war times. Another thing that made the Watch Factory such a staple to the city of Elgin was that they opened up a college for watchmakers, making Elgin a central hub for watchmaking in 1920.

If you've ever been driving downtown you've more than likely saw the Elgin Tower Building. The Elgin Tower Building was built in 1924 for the purpose of a bank. When the Great depression hit, the company was wiped out and the building stood abandoned until WWII. The building was then used to serve the purpose of offices for many different companies and organizations. in 2015 a fire broke about in the elevator shaft, deeming the building inhabitable. Recently a investor bought the 185 foot building to convert it into 44 luxury condos.

When looking across the Elgin skyline, one can't help but notice the grand and numerous steeples of churches. Churches like St. John's Lutheran and St. Mary's Catholic Church have been around since the 1850's. The downtown Elgin area is home to over 10 different churches and their steeples.

Elgin was once home to a wide variety of department stores. Stores such as  Joseph Spiess Company, Woolworths, Ackemann's, and Barnetts. Although these stores are not around today, the memories of visiting them still live on. Elginite Carleen Burbury grew up in the downtown Elgin area and still has many fond memories of it. When asked about Ackemann's she said, "they had an xray machine in their shoe department that you could put your feet in and see your bones!! Probably not real good for us to do though, but we did."
When asked about the Joseph Spiess Company she said, "they had tubes that they put your payments in for what you were buying and sent them to the cashiers office to make change and give you your receipt, so you had to wait for it to be sent back again to where you were in the store." Some of the buildings are still around where these department stores were. For example the Joseph Spiess Company's building is now home to condos that look over the river on Grove Ave.

The Gail Borden library located downtown hasn't always been in the same location. The original building was located on 50 N. Spring street which was originally Gail Borden's own private mansion in 1894. The library was then relocated and expanded across the river in 1968. Many years later as the population of Elgin was growing, the city granted permission to built a whole new library in 2003.

As you could imagine, St. Ed's also played a smaller role in the history of downtown Elgin. St. Ed's was established September 8,1941 by the Adrian Dominican Sisters, but the original building was built and used as a public grad school in 1877. It was years later in 1968 when the school added a football field named after former varsity football coach Greg True. Earlier football games were played at Abbot Field, where the football team currently practices. The school was then expanded and renovated in 2003. The expansion was, in part, made possible when the city of Elgin donated a street on which the school could expand. We have two honorary streets here; Dominican Way, later dedicated as Fr. Seisser Way in 2015.

To learn more about the history of our great city I encourage you to visit the Elgin History Museum located on 360 Park St. The museum is open Wednesday through Saturday, 11 am to 4 pm.  The passionate volunteers there will be more than happy to answer your questions about the history of downtown Elgin.
Bonus coverage: East Dundee
Just outside of Elgin, in East Dundee, there once was a operational pottery factory called Haeger Pottery. The company started in 1852 by a German immigrant named David H. Haeger who made clay bricks using clay from the bank of the Fox River. It was years later when the company started making things like vases, bowls, and lamps. One thing that Haeger Pottery made was its signature black panther sculpture that became a staple of Haeger Pottery. The company recently closed in May of 2016 after 145 years of business.
Leave a Comment