How Early is Too Early for Christmas?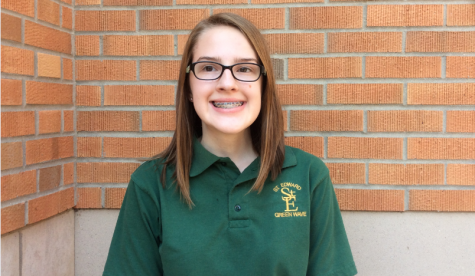 More stories from Meghan Driskell
Let me start off by saying that I am a huge fan of the Christmas season.
The day after Thanksgiving, I love decorating the house with my mom; I love assembling our Christmas trees and decorating them with colorful lights and ornaments; I love hanging Christmas lights up around the windows; I love baking Christmas cookies for my friends and family; and I love jamming out to Christmas music in the car on the way to school or work. Christmas is the season that I look forward to most during the year.
However, no matter how much I love Christmas, I always wait until after Thanksgiving to begin my holiday decorations. Any earlier and, for me, a little of the sentimental value of Christmas (as well Halloween or Thanksgiving in certain situations) is lost. It makes me extremely annoyed when I see neighbors assemble their Christmas trees and decorations right after Halloween, when TV channels air commercials the week before Halloween, and when stores begin preparing their Christmas displays even earlier.
Holiday Decor Stores
It's also obnoxious when I see stores displaying their Christmas decorations and clothes as early as September or October. At the clothing store where I work, we received shipments of Christmas dresses, shirts, pants, pajamas, gift bags, and many other little accessories in early October; we didn't even have any Halloween-themed items out! Christmas is a huge moneymaker for businesses, and in a competitive world such as this, stores want to be the first to begin selling Christmas decorations.
Christmas Commercials in October
It was the third week of October, and I was watching some TV show, which was on a commercial break. The commercial that was on was one for Halloween costumes. I couldn't believe the commercial that came on next. It was a commercial for buying Christmas presents, complete with red, white, and green colors, snowflakes, and Christmas jingle. I clearly remember thinking: "Seriously?! We haven't even celebrated Halloween yet!!" This was a major annoyance for me, because Halloween is my second favorite holiday. I love decorating, putting together costumes, and handing out candy to trick-or-treaters. So imagine my annoyance when I was in the middle of my Halloween hype.
Christmas Decorations
When it comes to hanging Christmas lights up on the house and assembling outdoor decorations, I am not opposed to when people do it in early November. By all means, put your decorations up before the weather gets too freezing. However, don't turn them on until late-November or December. With your outdoor decorations, you're sharing your Christmas enthusiasm with the world. Having your Christmas lights and decorations and projectors all turned on probably annoys me the least, but there are other people who disagree and are very annoyed by it. Many neighborhoods and subdivisions could also have restrictions on when you can decorate or when you can turn them on.
In my opinion, there is the perfect time to begin celebrating Christmas and doing the following things listed above.
That just leaves one question: when is the right time to begin celebrating Christmas?
The "Right" Time
The perfect time to start throwing up the Christmas decorations and celebrating Christmas fully is any time after Thanksgiving. This means that Thanksgiving won't be lost in all of the Christmas hype. After Halloween, people immediately start preparing for Christmas, completely skipping over Thanksgiving and even Veterans Day. We ignore spending time with our families and giving thanks to them and the food on our tables or our homes, as well as the people who fought for our freedom. If you start celebrating and decorating for Christmas earlier, but still remember Thanksgiving or Veterans Day and take the time to give thanks for everything you have, then that is okay.
It is finally December, and the countdown to Christmas begins!! (I am very excited, if you can't tell). I hope that everyone has a nice December and a very Merry Christmas!!
Leave a Comment
About the Contributor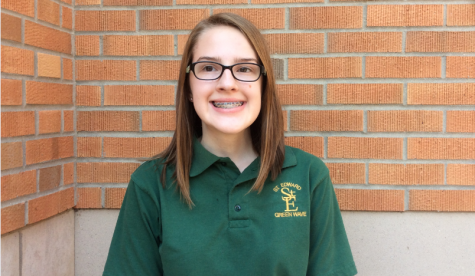 Meghan Driskell, Reporter
Hello! I'm a freelance reporter for the St. Edward Edge. I enjoy drawing, writing, playing video games, pop culture, and making people laugh with my pun-tastic...