Olympic updates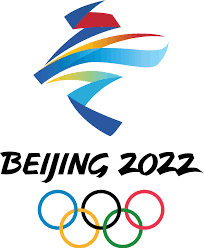 This year, the 2022 Olympics is held in Beijing, China. It started on February 4th and will end on February 20th. 91 nations are competing in the events and, within those 91 nations, there is a total of 2,871 athletes.  
A little over halfway through the competition, the United States is in third place. We have a total of 16 medals altogether: seven gold, six silver, and three bronze. The leading country with 21 medals is Norway. They have nine gold, five silver, and seven bronze medals. The current leading athlete is Marte Olsbu Roiseland from Norway. She competes in the biathlon and has three gold medals and one bronze – more than anybody else currently. 
There are six athletes who got gold in the competition that represents the United States. Lindsey Jacobellis with two in snowboarding, Nathan Chen with one in figure skating, Ashley Caldwell with one in freestyle skating, Chloe Kim with one in snowboarding, Christopher Lillis with one in freestyle skating, and Erin Jackson with one in speed skating. 
Only halfway through the events in this competition, there have already been a lot of notable finishes and records from the U.S. teams. Nathan Chen, a men's figure skater, has set a world record with a score of 113.97 in the individual short program. He told NBC News that "Last Olympics, both short programs didn't go the way that I wanted, and finally getting the opportunity to skate the program to the way that I wanted- it feels really great, it means a lot." 
Speed-skater Erin Jackson made history as the first American woman to win free skate since 1994. She also is the first black female to win individual gold at the Winter Olympics. Jackson picked up speed-skating only five years ago. She commented on her success saying, "It's like a dream come true. I wouldn't have predicted this even a year ago. I still feel kind of new in the sport and I'm just really grateful it turned out this way. I hope I have a longer future. I just tried to turn everything off and have an automatic race." Jackson wasn't even the first pick to go to the Olympics this year. Her friend Brittany Bowe won the USA Olympic Trials race and was chosen to go but she knew that Jackson was better at the sport than she was and she stepped down allowing her friend to skate. Bowe was still able to go but by letting her friend race, she had a hand in history being made.