Manning-Brady 17: Primed for Success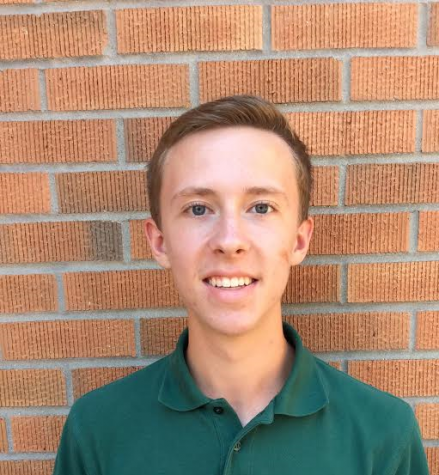 More stories from Kyle Brown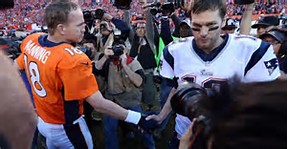 ——- UPDATE ——-
It all came down to Gostkowski. No, not Rob Gronkowski, the Patriots star tight end, but instead their kicker, Stephen Gostkowski. He was definition of consistency, making 523 straight extra point attempts until his PAT was too far right after quarterback Tom Brady's first touchdown in the AFC Championship. That was his first miss since his rookie season and it was a big one, contributing to the Patriots two point loss to the Broncos.
Down 12-20 with time trickling away in the 4th quarter Brady and the Patriots almost pulled off another miraculous game-winning drive. Brady got the ball back with only 1:52 left on the clock and down eight points. They couldn't kick a field goal because there wasn't enough time to get the ball back. It was touchdown or turnover, no in-between.
The Patriots found themselves in a tough 4th-and-10 situation when Brady found Gronk for a 40 yard gain. After being stopped three times near the goal line, Brady once again connected with Gronk in the end zone. Even after a dominant performance by the Broncos defense, it looked like Brady and the Patriots might've once again managed to make magic in the postseason.
This is where Gostkowski's missed extra point really hurt them. They were forced to go for a two point conversion, something they had only attempted once this season (a failed attempt). The Pats couldn't convert the two points, essentially ending their season. They only had twelve seconds to try to recover an onside kick and find a way to score.
Now, from the outside it may appear that Gostkowski's miss had the biggest impact on the game, but in reality in was the Patriot's offensive line. The Broncos have arguably the best defensive front in the NFL, and that was clear against the Patriots. According to BostonMagazine.com, Tom Brady was hit 20 times, the most of any quarterback in any game this year. Brady threw two interceptions and several of his throws were off target, but that was in large part due to the constant pressure he was facing from the Broncos.
With the victory, the Broncos will face another MVP-caliber quarterback in Cam Newton and the Carolina Panthers. Peyton Manning once again topped Brady in the AFC Championship, his third time in four tries. Overall in the playoffs, Manning improved to 3-2 against Brady in the playoffs, much improved from his mediocre 6-11 career record versus Brady.
If Manning wins another Super Bowl at the age of 39 he may go down as the greatest quarterback of all time. According to pro-football-reference.com, he owns the record for most career touchdown passes (539) and pass yards (71,940), along with being second in passes completed, third in pass yards per game, and fifth in passer rating. Also, Manning is the only quarterback to lead two different teams to multiple Super Bowls. No other quarterback boasts a resumé as impressive as Manning's.
Tom Brady might still have another year left in the tank. He might return to an upgraded Patriots team that won't be riddled with injuries. He might lead them to another Super Bowl. But that won't be enough to overtake Manning for the top spot. With Manning likely retiring after Super Bowl 50, Brady won't have another opportunity against him. Brady will go down as one of the greatest quarterbacks in NFL history, but he won't have the statistical records or head-to-head playoff success against Manning to win the greatest quarterback debate. Manning versus Brady has been the most entertaining and competitive player rivalry in NFL, and while both Manning and Brady have several people backing them as the better quarterback, all signs point to Manning taking the crown.
——– ORIGINAL ——–
A team sport is, as the name implies, a sport based on the talent of a collective group. However, every so often a player comes along that single-handedly manages to propel their team to new heights. Think Bill Russell, Magic Johnson, Ted Williams, or Lionel Messi. And every so often the stars align perfectly and we are allowed to witness an equally talented player challenge the other for superiority. Think Wilt Chamberlain, Larry Bird, Joe DiMaggio, or Cristiano Ronaldo. We, as fans, have been lucky enough to witness two of the greatest quarterbacks of all time, Tom Brady and Peyton Manning, square off year after year.
January 24th in the AFC Championship Game will mark the 17th time these two future hall of famers go head to head. The stakes are as high as ever, with a spot in the Super Bowl on the line. This isn't the first time these two have faced off with a trip to the Big Game hanging in the balance, but it very well might be the last.
Manning is 39, which is ancient by NFL standards, while Brady, 38, isn't much younger. Also, each franchise has been grooming a backup quarterback for a few seasons now. Brock Osweiler has been backing up Manning in Denver since being drafted in 2012, and the Patriots drafted Jimmy Garoppolo in 2014, well aware that Tom Brady's reign wouldn't last forever.
With both quarterbacks on the verge of retirement, this AFC Championship game could have future implications far beyond "just" going to the Super Bowl. Brady has a career record of 11-5 against Manning and a win this Sunday would all but cement his status as Manning's superior. As for Manning, he has a 2-1 record in the three AFC Championship games he's met Brady in, and a career record of 3-1 against Brady in four of the biggest games of their careers would significantly boost his case as the greatest quarterback in NFL history.
Manning and the Broncos will welcome the Brady-led Patriots to Sports Authority Field at Mile High. The Broncos are 8-3 in Denver this season and boast a win over the previously-undefeated Patriots in a week 12 matchup at Mile High. If the Broncos home record isn't convincing enough, perhaps the stat that in their four previous playoff meetings the home quarterback is 4-0 will solidify your belief in Peyton Manning. But wait, what about Brady's record 55 playoff touchdown passes to Manning's 38? Or what about Brady's impressive 21-8 career playoff record compared to Manning's mediocre 11-13 record? Finally, Brady has led the Patriots on nine game winning drives in the postseason while Manning has only one to his name. Take away from it what you please, but Tom Brady has shown time and time again that he has the ability to deliver in the clutch.
Whether the AFC Champion ends in a Broncos blowout, one of Tom Brady's signature game winning drives, or anywhere in between, we should sit back an enjoy. There will always be great quarterbacks cycling through the League but the world might never see two legends fight for supremacy over the course of their entire careers like Tom Brady and Peyton Manning have. Watching what might be the final Brady-Manning showdown will be bittersweet. On one hand, it would be painful to continue watching these two play as their bodies break down from years of the physically exhausting NFL lifestyle. On the other hand, it might be just as painful to have a future where Brady and Manning aren't fighting over a spot in the Super Bowl. So just take it for all its worth because there's no guarantee that any future player rivalry will be as exciting as that of Tom Brady versus Payton Manning.
Leave a Comment
About the Contributor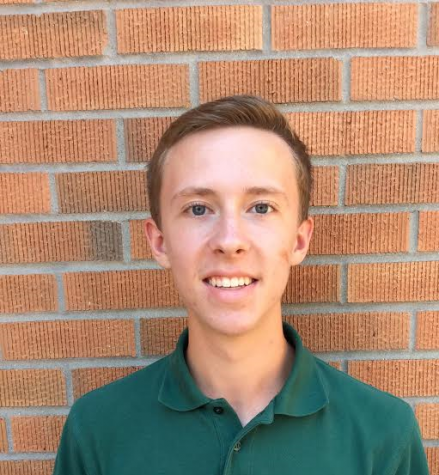 Kyle Brown, Reporter
Kyle Brown is a writer for The Edge. In his spare time he binges out on Netflix and enjoys destroying his foes on the tennis court.