The New Interact Club!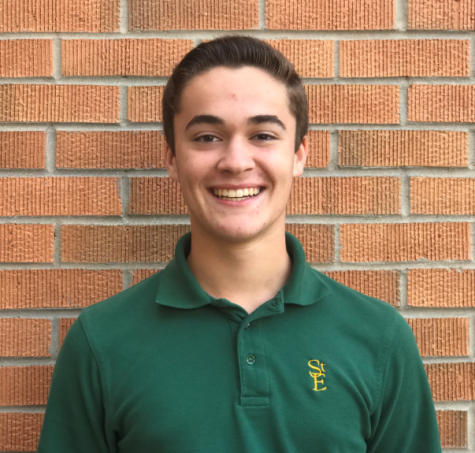 More stories from Carson Scarnegie
This year, St. Edward CCHS is introducing a brand new club called the Interact Club. The goal of this club is to bring young people together from ages 12 to 18 to develop leadership skills while discovering the power of "service above self". The Interact Club's moderator is Mrs. Wojciechowski, with the helping hand of Randy Brittain (former president of Elgin Rotary). The rest of the club's staff are members of the student body. The presidents of the St. Ed's Interact Club are seniors Yssa Sto. Domingo and Ashley Treiber. The vice president is junior Jessica Mote. The treasurer is Phil Welch, and the secretary of the club is Madalynn Duffy. The meetings are said to take place twice a month, every second and fourth Thursday. The club recently completed a mural in the main entrance titled 'Hate Has No Home Here' to promote respect among all people. The message is translated in 20 different languages.
The Interact Club is a part of the Rotary Club of Elgin, which helps out with services  across the globe. The Interact Club will be participating in and organizing service projects both inside and outside of St Edward. Also, all of these service projects aren't even benefiting the club, it is all volunteer work to help those in need. Interact is planning on doing many charity services such as Feed My Starving Children, serving at the Elgin Food Pantry, and they even accept any donations, and immediately distribute them to charities.
Rotary International approved of the first Interact Club at Melbourne High School, Florida in 1962. "Interact" came from combining the words "international" and "action". Interact was Rotary's approach to a program that enabled the youth, specifically high school and middle school students, to serve both in their communities and internationally. Just a year went by, and there were 177 Interact clubs in 24 different countries! By 1964, the number of clubs grew to 450, now in 32 different countries from around the world. It is one of the most important and fastest growing programs in Rotary, now with more that 10,700 clubs in 109 countries.
The Interact Club is very good for high school students to get involved with because it can teach many things to them. It can show them how some people live their daily lives in such poor circumstances. It can be a very humbling experience to help those who are less fortunate that you. Each year, Interact Club completes at least two major service projects, one of which furthers international understanding. It even helps students to understand the importance of leadership, and it can build international connections for high school students.  Nothing beats the amazing feeling of helping someone in need while having fun doing it, and that is what Interact Club can provide!
The Interact Club also expects the members to be active as well. If they want to be a part of the club, they have to attend meetings as often as possible and they also have to participate in the service projects. The club also accepts any other service project ideas, so the members of the club need to have active minds and look for service to do outside of school. Members should try their hardest to serve others on their own time rather than only doing service within the club.
Leave a Comment
About the Contributor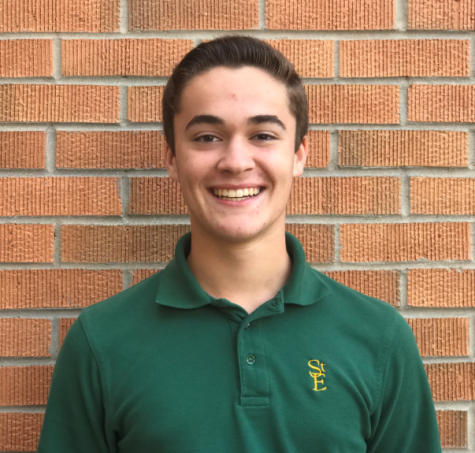 Carson Scarnegie, Reporter
Hi everyone! I am a junior, and this is my first year being part of the reporting team at St. Eds. I love to participate in the spring musicals, and excel...