Podcast Review: Serial
Hang on for a minute...we're trying to find some more stories you might like.
In 1999, in Baltimore, a young woman named Hae Min Lee suddenly went missing. After a few weeks, her body was found in Leakin Park. She had been strangled. Her ex-boyfriend, Adnan Syed, was charged with her murder, convicted and sent to prison for life plus 30 years.
Serial, a podcast that followed this murder mystery case, was started by Sarah Koenig who is an author/journalist of The American Life. It was started up in October of 2014, and ever since then, it has blown up across the internet because of its mystery filled elements. There are twelve episodes in the podcast.
Sarah Koenig has been looking at an old murder case that happened a long time ago. Koenig has been talking to Adnan Syed over the prison phone and recording their conversations for evidence about the whole case. She has been searching and digging through old evidence, interviewing people 15 years after the murder happened. She has plotted out what the state said happened on that day, she has checked phone records, listened to old suspect interviews, gone over every detail of the case. And all the time she's been doing this, she has been presenting what she has found to Syed, so we hear his reactions.
Will someone else be found guilty in this old murder mystery case? Will Koenig get to the bottom of this massive grey area that she's stuck in? Will we know the truth about what exactly happened to Adnan and Hae? Listen to Serial for more information!
Because of this podcast, Adnan's trial is now going to be re trialed in court. He has been waiting 18 years for this to come.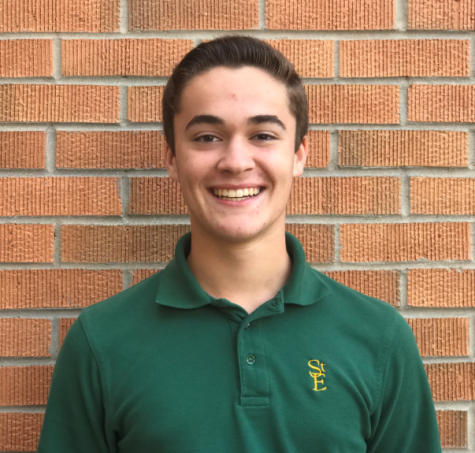 Carson Scarnegie, Reporter
Hi everyone! I am a junior, and this is my first year being part of the reporting team at St. Eds. I love to participate in the spring musicals, and excel...