RYLA Conference 2017
Hang on for a minute...we're trying to find some more stories you might like.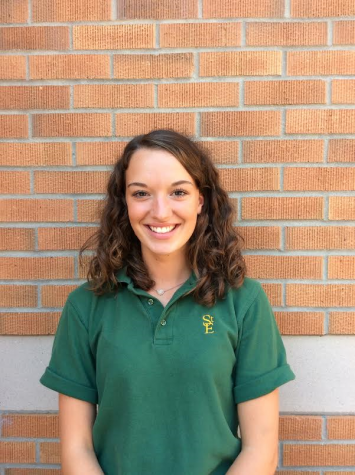 More stories from Cecilia Kochanek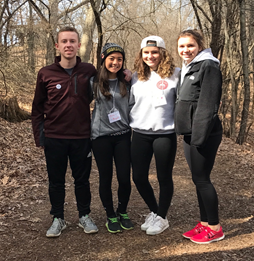 RYLA, better known as the Rotary Youth Leadership Awards, held their annual leadership Conference at camp Edwards in East Troy, Wisconsin. It began on Thursday, March 9 and ended on Sunday, March 12, 2017. RYLA Chairman Sean Nelson says, "The RYLA program has been extremely popular in our district (Rotary District 6440), and this year's program promises to be more educational, motivational, and popular than in years past!"
St. Edward had the pleasure of inviting five students to experience this life-changing conference. Sophomore Jessica Mote, juniors Yssa Sto. Domingo, Ashley Treiber and Phil Welch and senior Kyle Brown all got an invitation to attend(Welch was unable to go due to illness). Junior Sto. Domingo said, "Going to RYLA was the best choice I have ever made. I learned a lot about my leadership style, personality, and overall who I am. I would go again in a heart beat."
During the weekend, the participants explored and strengthened their personal skills and communication styles, developed leadership skills, and had tons of fun. All 130 members from various school districts were split into small groups and worked on team building. This consisted of a low ropes obstacle course and a group bonfire to end the last night. The cold weather resulted in more indoor activities including small ice breaker challenges, a dance, and several world-renowned motivational speakers.
Students from several area schools that attended this conference including St. Charles (East and North), Glenbard (North, South, East, West), Glenbrook (North, South), Zion-Benton, Warren Township, Stevenson, Grant, Lake Park, Christian Liberty Academy, Maine East, and Lake Forest High School. There were also foreign exchange students from Germany, and students from Florida who attended.
Participants plan to bring back some of what they learned about leadership and service by starting an Interact club at St. Edward. Interact club focuses on promoting the values of the Rotary Organization, including Service Above Self, taking action and building international understanding.