Dad's not home
Paternity leave in the United States
St. Joseph scoured the village of Bethlehem, searching and begging for a place for his holy wife to give birth to Jesus, and upon failing, still managed to locate a place for him to be born. Today, a man must risk losing vacation time that could be spent with his new family to just visit the hospital in which his wife is giving birth. Throughout the country, fathers are denied any form of leave when their child is born. Only 45% of companies provide a form of paternity leave, with the average amount of leave given being one week. Across the board, men are set back in terms of leave, with their wives and families being left in the dust without their presence once their children are born.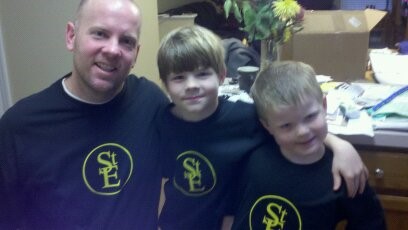 Many fathers lack any form of paternity leave when their child is born and have to return to work nearly immediately after their child's birth. Out of all fathers who have children, 76% return to work within a week of welcoming their child. Social studies teacher, Mr. Brieger, was given zero paternity leave with the birth of his son, born on a Thursday. Mr. Brieger used two sick days and returned to work on Monday. His wife had a c-section and was not able to care for their son alone, and he had to ask family members to help since he was not able to be there. He stated regarding the need for longer paternity leaves, "Babies and routines don't go hand in hand". Babies and children do not adapt according to jobs or plans that the parents or organizations have, and there needs to be some form of leave to alleviate this stress on parents and their families.
One possible reason for the lack of leave for fathers is the primordial idea of the man not being present for his child's upbringing. While this idea may be archaic in some eyes, it is still a stigma for men around the country today. According to Zippia, 20% of men felt that the biggest downside to having paternity leave is the worry of their career having a setback. Mr. Brieger stated that his wife had maternity leave while he was not given any leave. Men taking time to help raise their children at the beginning of their lives should not be concerned with setbacks in their career. Caring for their family is far more important and they should not be stigmatized and penalized for doing so. There needs to be a practical method for fathers to have a form of leave for their families.
A practical form of leave is not difficult for organizations to implement for their employees.  Another possible solution is to provide fathers with more vacation time. St. Edward alum and paramedic, Sean Johnson (Class of 2015), says that he does not have paternity leave at either of his fire departments, but states, "I have a lot more vacation time…so if I wanted to I could schedule it all and have a month off." While a good solution, there is a more practical way of supplying proper paternity leave. Mr. Brieger suggests that just a week of leave would be enough for new fathers to settle in with their new child. He also noted that paternity leave is not often needed, stating that in the past four years at St. Edward, "Not once would it have been used".  A mere week of leave for fathers would provide them with the opportunity to help take care of their families and set up a plan going forward for their children to be cared for. It is also something that would not be frequently used by employees and would not affect their work environment or career as they will only be missing a week.
Family life around the country is changing at a rate that is unparalleled throughout history. Men are given more opportunities to care for their children and be present during their upbringing, but they are still often denied the opportunity to leave when their children are born. A week-long leave for fathers would provide them with the opportunity to help raise their children and provide support for their wives, while also providing their employers with a manner of maintaining efficiency for their employees. Through paternity leave, families will be able to have their fathers more present in their lives while they settle in, and also increase the role of the father in the life of the family.