A wave of new clubs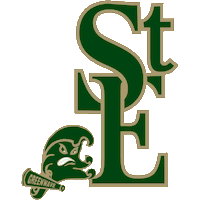 Jump into the latest wave of St. Edward's new clubs. Here we feature the hippest and freshest clubs for students like Mini Golf Club, Green Guardians, Book Club, Debate Club, International Language Club, Bright Minds Creative Futures Club, and more recently, Video Games Club. You can find more information below.
Mini Golf
If you are looking for a club that will get you outdoors and provide a fun experience for all its members, then this is the club for you. This club focuses on student connection and interaction between the members. Since its start this year,  the club hopes to continue gaining in popularity and has plans to host many more events throughout the coming months. Currently, Mini Golf has two club outings per quarter and as many meets as possible.
Green Guardians
This club focuses on caring for our environment. Activities include planting gardens to reduce CO2, recycling, and promoting ways to become an environmental activist. Club goals include educating people on the importance of taking care of our environment, changing the behaviors of people's habits, and contributing to conservation efforts. The Green Guardians really want to see environmental action that results in a change to protect our planet. New members are always welcome.
Debate Club
Due to this club's inactivity because of the recent school musical it hosted, it is working to get itself active and now more time is being put into it. Information is still very limited so please consult Mrs. Reed with any further questions you may have regarding this club.
International Language Club
Parlez-vous francais? Sprichst du Deutsch?
This club is all about bringing members together to learn about some of the different cultures and languages of our world—most notably French and German. It currently has 25 members and is still growing. The class focuses on the preservation of German/French culture/heritage/languages and to keep it going for future years at St. Edward.
Bright Minds Creative Futures
This club focuses on providing resources to serious art students which include scholarship opportunities, internships, and information about college art programs with exposure to potential career paths—all to ensure a successful future. Bright Minds Creative Futures members have the very cool opportunity to be mentored by Ms. Kessuvan who will create projects to build a professional portfolio for everyone.
Video Game Club
Do you like video games or simply hang out with friends, then come and visit Video Game Club. We meet on Wednesdays and Fridays from 3-4pm in Mr. Briski's room (Room 204). Their first meeting is this Friday, October 29. Students are encouraged to bring their own consoles/devices if they would like to. The club's main focus is for a way for students to socially interact with each other and get to know one another through a subject that they all enjoy. If you have any questions regarding this club, Louis Banet and Mr. Briski are club moderators and are happy to help.