Spooktacular movie marathon picks
Halloween is the best time for candy, costumes, and spooky activities, but it is ultimately the best time for watching spooky, scary movies! So find a comfy seat on a dark and stormy night and get ready to binge these Halloween-esque movies
Rocky Horror Picture Show
In this colorful, campy, and cult classic film, follow what happens when Janet (Susan Sarandon) and Brad's (Barry Bostwick) car breaks down and they have to spend the night at Dr. Frank-n-Furter's (Tim Curry) mansion. This movie is the definition of campy musical from the impressive costumes and set designs. If you are looking for a good time with a movie that is more weird than scary, then grab some popcorn and get ready to sing some catchy tunes!
Nightmare Before Christmas
This cute stop motion film is perfect for both Halloween and Christmas as Jack Skellington (Chris Sarandon/Danny Elfman) becomes dissatisfied with his job as the pumpkin king and decides to spice up his life by becoming Santa Claus. The songs in the movie are perfect for setting up a Halloween mood for the whole family.
Beetlejuice
Barbara (Geena Davis) and Adam Maitland (Alec Baldwin) die in a car accident near their house and get stuck haunting the house. The house ends up being purchased by the Deetz family and the Deetz family daughter, Lydia (Winona Ryder) is the only one who can see the ghosts. Lydia and a destructive demon named Beetlejuice (Michael Keaton) try to help Barbara and Adam scare the Deetz family out of the house. This wacky and zany movie is sure to entertain anyone and is always a good time to watch.
Us
Haunted by her past, Adelaide (Lupita Nyong'o) once again has to face her fears when a doppelganger of herself and her family comes to take over their lives and the Wilson family has to fight them to stay alive. This movie was full of twists and turns and an ending that shocked me so badly that I sat on the couch for 10 minutes thinking about it.
Fear Street Part Two: 1978
Released earlier this year on Netflix, the Fear Street Trilogy is based on the Fear Street book series written by R.L. Stine (also the author of the Goosebumps series). The trilogy follows a group of teens as they try and figure out why the town of Shadyside is cursed. Each movie takes place in a different year and adds clues to the story of why the town is cursed and how to fix it. Fear Street: 1978 was my personal favorite out of the series from the really cute summer camp romance and the suspenseful action of the killer hunting down campers
Invisible Man
After escaping from her abusive husband who died shortly after she left, Cecilia is convinced that she is being terrorized by her dead husband but now he is invisible. None of her friends or the police believe her, so she is forced to deal with the problem on her own as the "invisible man's" attacks get worse and more violent. This movie was heartbreaking to watch as Cecilia felt she was going crazy and losing her friends because none of them believed her. There are plenty of jump scares in the movie and the ending was thrilling to watch.
Clue
Based on the board game Cluedo, the characters that share the same name as the game characters try and survive a night of murder and mayhem after they were all invited to a dinner party by an anonymous host. As you try and figure out who the murderer is in this locked room mystery, you will laugh along to the cheesy gags and jokes throughout. This is definitely a movie you can watch with your family on a dark and stormy night.
What We Do in The Shadows
Have you ever wanted to take a glimpse into the everyday lives of vampires in New Zealand? This dark comedy mockumentary follows three vampires, Viago (Taika Waititi), Vladislav (Jermaine Clement) and Deacon (Jonathan Brugh) as they navigate how to be a vampire in the modern world and introduce a newly turned vampire, Nick (Cori Gonzales-Maucer) into their ways. This is one of the funniest movies I have ever watched, it is surprisingly wholesome among all the cheerful murders they commit and full of memorable lines. The movie has since had a hit spinoff TV show on FX that is currently on its third season.
Corpse Bride
Similar to Nightmare Before Christmas, this movie follows the clay-mation style with a gothic children's story. Victor (Johnny Depp) is nervous for his arranged marriage to Victoria (Emily Watson) so he runs off to the woods where he meets Emily (Helena Bonham Carter), a ghost bride that was murdered by her fiancé. In a tragic misunderstanding, Emily and Victor end up accidentally getting married and Victor goes to the land of the dead with Emily. Together they try and figure out a way to give Emily and Victor and Victoria a happy ending. Although it is a bit of a morbid story, it is endless sweet with the different romances and cutesy songs throughout.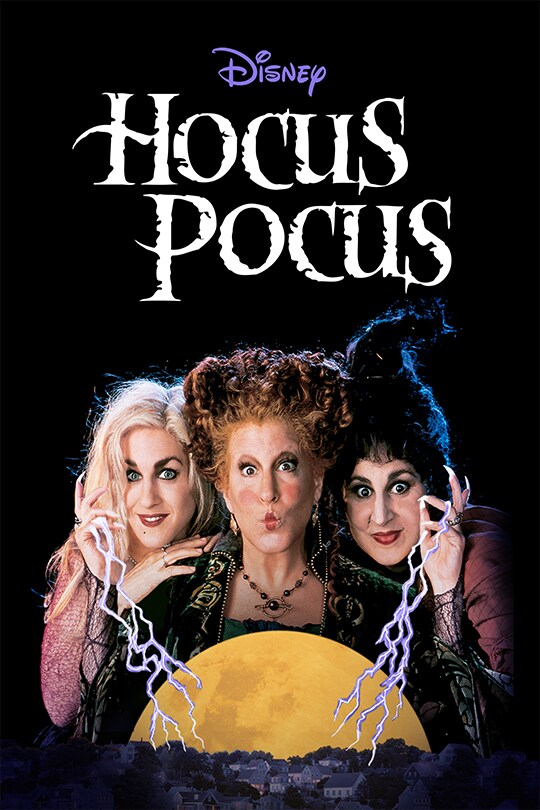 Hocus Pocus
Siblings Max and Dani explore an abandoned house rumored to be previously a home to three evil witches, but when Max accidentally frees the witches they will have to save the day before the witches become immortal. This is another classic family Halloween movie, the witches are very dynamic characters that make the movie all the more entertaining. There is also a talking cat named Binx which that fact alone should make anyone want to watch it.