Watch Out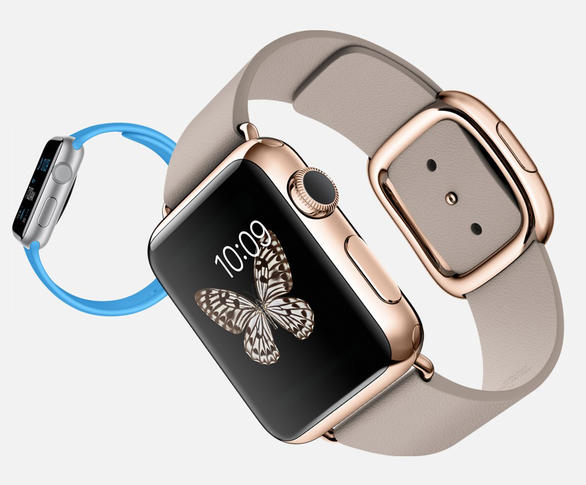 Smart phones have revolutionized the tech world in countless ways.  Your iPhone or Galaxy smart phone has the power to contact anyone, anywhere at any time, gives you access to an unlimited amount of human knowledge that has never been available with such easy accessibility, and can be utilized to learn almost any skill, language, or topic without even looking up from the screen.
Although most of you use it to tell the 500 people that thought your life was interesting enough to be followed that you just hate getting up in the morning, it is still an amazing device with a lot of untapped potential.  Now the companies that brought you that amazing piece of future in your pocket is slapping it on your wrist!
Ever since the dawn of creation man has always wondered what time it was, and with these new innovations by Apple, Samsung, and Pebble, it will be as easy as talking into your wrist. As a watch wearer myself, I have taken my time and closely inspected the following features for each device:
Apple Watch
Features include a dial on the side of
the watch for easy navigation and comes equipped with a heart rate monitor on the back side for all you exercise buffs.  Also, exclusive to the Apple Watch, Apple integrated a "Taptic Engine" within the watch to mimic a tap on the wrist to notify you of events, directions, or even inform you when to leave to be on time.  Like everything Apple puts out, the Apple Watch synchs to your iPhone so you can send messages, receive calls, and manage your life EVEN MORE convenient than ever.
The Apple watch is retailing at $350 to start, along with editions like the Watch Sport to suit what look for in a watch.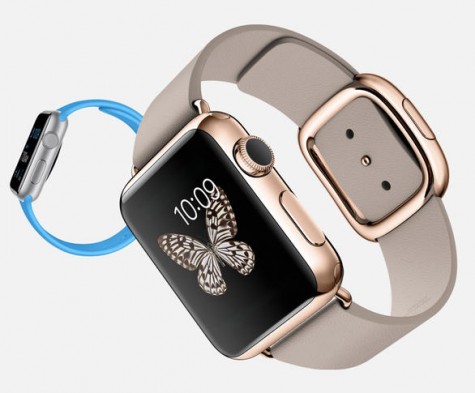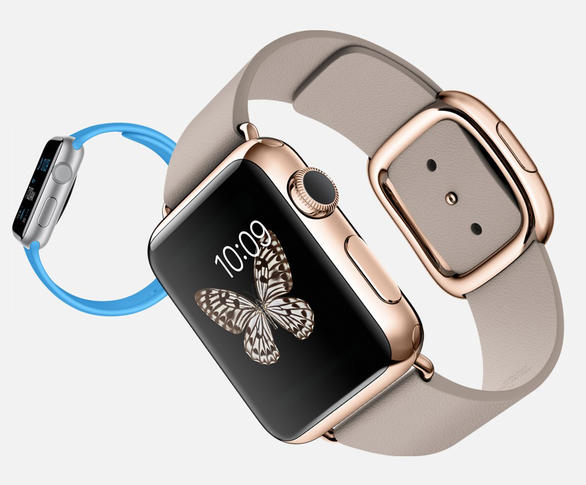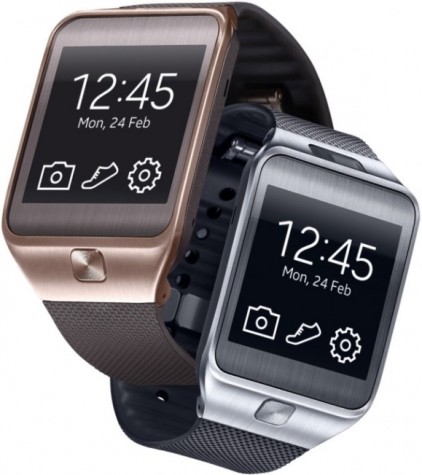 extension of your phone.  Carrying all of the basic features you would find in your smartphone, the Samsung Gear has a comfortable sleek finish that gives that look of a professional. Something the Samsung Gear has that the Apple watch does not is their 2 MP camera in the watch, making selfies as easy as a flick of the wrist.  They also integrated a very intricate fitness help app as well as a built in heart monitor and GPS system.  The Samsung gear synchs to your galaxy phone enabling you to take calls and send messages for added convenience The Samsung gear is however the first to have been released in 2013, while the Apple watch was just released this year.  The newest version The Samsung Gear S retails at around $350, although you can cop an older version that looks just as good for just around $200.
Pebble Time
Although fantastic pieces of technology, the Apple Watch and the Samsung Gear do not do well as standalone watches, they are very dependent on their Smartphone counterparts which is where the Pebble Time comes in handy.  Unlike any other company, the Pebble Company started off of a Kickstarter idea for an easy customizable smartwatch that synchs to both Android and Apple, this created the Pebble Watch.  Pebble's first edition of their watch, sold for about $100 and was so widely successful they are back on KickStarter with Pebble Time and just putting the finishing pieces in the device.   With their second edition, the Pebble Time watch has the layout unlike those from Samsung or Apple.  Although Pebble has their differences, this does not make it difficult to synch either your iPhone or Galaxy smartphone.  The construction of the watch gave it a set of buttons on the side to navigate a "timeline" within the watch to see any events you have in the future, what messages or calls you've received for today, and what the score was of the game you missed yesterday.  The simplicity and minimalist design of the watch is very fashionable and can be easily customized to fit your personality.  Still in development, the price of the Pebble Time is unknown, but known for their first $100 smartwatch, the Company shows promise for affordability.