Hallmark movies to fall in love with this Valentine's Day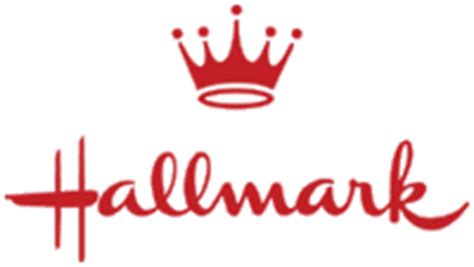 Love is in the air and so are Hallmark movies! Now that we are out of the Christmas season Hallmark will continue their year-round movies, which include Valentine themed ones. Listed below are four previous Valentine's Day movies Hallmark has produced. In addition, later this week, Hallmark will be premiering some new movies for Valentine's Day including A Valentine's Match which premiers Saturday, February 13th.
Love, Romance, and Chocolate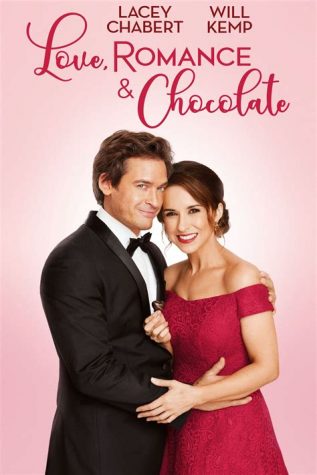 In this movie main character, Emma Colvin, has recently been dumped by her boyfriend. Together they had planned a romantic getaway vacation to Belgium, should Emma go alone? Eventually Emma is persuaded by her friend to experience the getaway to Belgium alone and to have fun. In Belgium Emma is introduced to a chocolatier named Luc Simon. They both get to bond over making chocolates for a royal wedding but will sparks fly between them as they enjoy each other's company?
Matching Hearts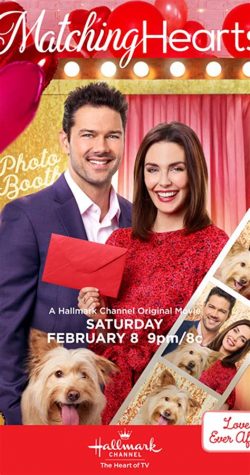 This movie is about a matchmaker named Julia Palmer who is relentless to find Daniel, also known as Mr. Stay Single, a love match. While she is helping Daniel find love she starts to realize that she has started to catch feelings for him herself. Julia is a professional matchmaker and Daniel is her client, so she decides to keep her feelings to herself. Julia struggles to determine whether to follow her head or her heart, what will she decide if she finally did meet her match?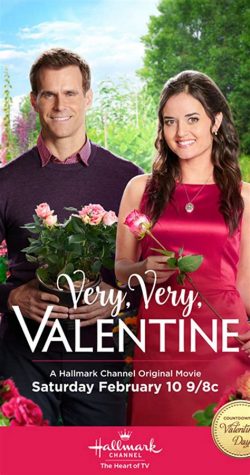 Very, Very, Valentine
In this movie we see a hopeless romantic named Helen Russell who owns her own floral shop. She loves what she does for a living and enjoys the love that is associated with her orders even more. Helen wants to experience what her customers experience when she does their flowers. To Helen's surprise she goes to a masquerade ball with her friend and has that emotional and romantic connection with a masked man. After the ball they leave abruptly without knowing anything about the other. Will Helen find the masked man and experience the love she has always wanted?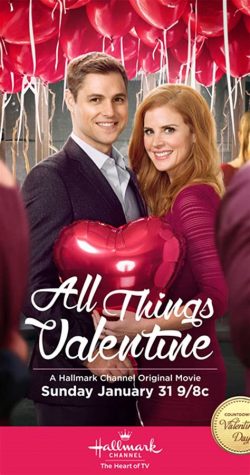 All Things Valentine
All Things Valentine is about a blogger named Avery who is about to give up on love due to the past disappointing Valentine's days. While on the verge of giving up Avery meets a veterinarian named Brenden. As the two of them get closer Avery finds out that Brenden is actually the person who has been leaving angry comments on her blog and he blames her for his breakup. This leave Avery wondering if their bond is true love or another failed Valentine.
Cupid's arrows are certainly flying this Valentine's Day, so make sure not to miss out on Hallmark's movie marathon this week!