F.R.I.E.N.D.S visits Chicago
On October 1st, the latest museum opened in Chicago known as The F.R.I.E.N.D.S Experience. Since the late '90s, F.R.I.E.N.D.S has been ranked one of the most popular shows and is finally celebrating its 25th anniversary. Though the show takes place in New York, they have decided to build exhibits all over to celebrate the show nationwide. The experience is worth the $40 admissions fee, especially if you are a F.R.I.E.N.D.S fan. With the museum containing six floors, there is a whole lot to see, including a grand tour that presents a replica of popular sets and scenes from the show. Enjoy strolling through Central Perk and a beautiful night view of NYC. Plus so much more! 
Not only is there the grand tour, but you can also purchase T-shirts, jewelry, keychains, and much more on the first floor. On the same floor, the LEGO company has recreated the F.R.I.E.N.D.S coffee shop containing all parts made from legos. They never fail to create astonishing work. . Employees are also more than happy to take pictures of you, friends, and family so nobody is left out of pictures.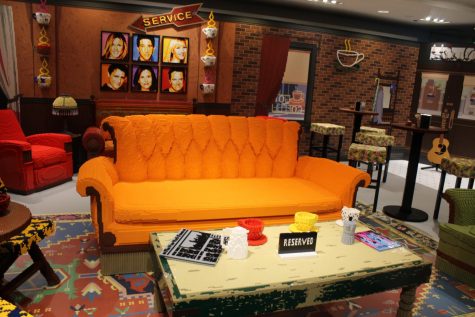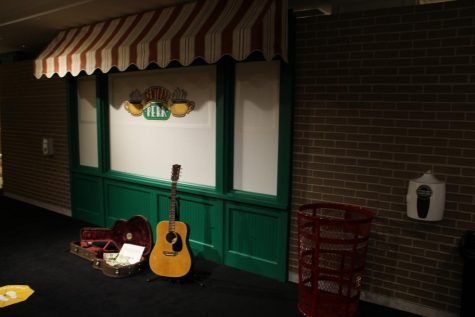 Due to Covid-19, the museum has also provided safe social distancing regulations so everyone can feel safe and still get the wonderful experience. Not only are tourists and employees required to wear masks, but they have provided social-distance marks placed in longer lines and bigger groups waiting to enter the tour. Hand sanitizer is now provided by employees at each station.  
The F.R.I.E.N.D.S Experience is now open and running until January 3rd, 2020. This museum is the perfect way to get into the '90s vibe and celebrate the ultimate experience of the hit TV show. With the museum taking place in Chicago, tourists are making a whole day trip out of the experience by visiting other parts of Chicago as well!