Golfers swing through COVID-19
Grace Enright, Yearbook Copy Editor and Social Media Editor
October 30, 2020
The most important shot in the game of golf is the next one.  For six very impressive Green Wave seniors, their next shot was not always a given.  With Covid numbers on the rise, most fall sports found cancellations or rescheduling.  Golf, on the other hand, was deemed a low risk sport because of the large capacity to social distance.  Some Covid golf restraints included not allowing flagsticks and rakes to be handled by any golfer.  Golfers were also not allowed to share golf gear, snacks, or scorecards.
Thomas Bruneman, Declan Foley, Ethan Heyward, Eric Ramos, Thomas McQueeney, and Lauren Cogley braved the pandemic and the long par 5s as they took to their senior season. After setting the pace in a duel match, their most difficult decision was in deciding where to eat afterwards.  Bruneman craved Culver's, Foley had Dairy Queen on his mind, Cogley loved her Portillo's, and Tom had visions of Wendy's double cheeseburgers in his head.
The bus rides were epic and they enjoyed some of the most scenic courses in the state.  Bowe's Creek and Elgin Country Club were challenging, but The Highlands of Elgin was the group's favorite place to tee it up.  To the casual observer, the bunkers may have seemed like mountainous sand dunes, yet to these determined golfers, it was just another obstacle standing in their way to even par.
When thinking back to fond golf team memories, Ethan need only look to the bruise on his back to remember Tom's offline practice shot that drilled him like a heat seeking missile.  Excellence in golf is not a skill it's an attitude and for Eric, he'll always remember his dramatic birdie vs St. Francis, and Tom remembers shooting a remarkable even par in that same match.  Lauren's biggest regret in the game of golf had nothing to do with 30 foot putts or perfect drives, she has the dramatic distinction of being known as the squirrel hunter.  One of Lauren's shots smacked a red ground squirrel right between the eyes.
All 6 seniors fell in love with golf at different times in their lives.
Ethan has been playing since he was ten and watching his family and friends enjoy the game motivated him to play at St. Ed's.  Eric had a special connection with the game of golf through his close ties with his grandfather.  Tommy B. took up golf four years ago.  Declan inherited his passion for golf through his relationship with his grandfather, who taught him to have fun on the links.  Tom M's dad got him started in golf at the tender age of four-years-old and he hasn't slowed since.  Lauren listened to her dad tell stories of the Golden Bear and Jack Nicklaus, and he also bought her clubs to motivate her to take up golf.
2020 will be a year that will be remembered for face masks, hybrid learning, death, and destruction.  But for these six senior golfers, the game they love was an escape shared by teammates and lifelong friends.  They embodied everything that is good about interscholastic athletics; they showed grit, passion, and sportsmanship, and modeled what Green Wave Athletics is all about.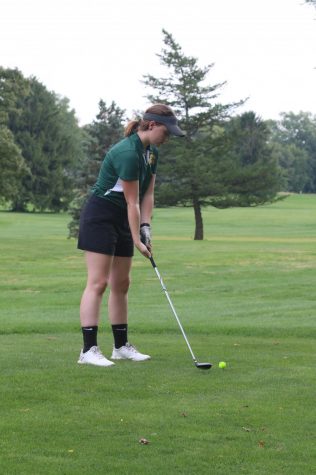 Favorite Quote: "Alone or not, you've got to go forward"
Favorite Music: Classic Rock
Favorite Course: Bowe's Creek
Favorite Post-Match Snack: Portillo's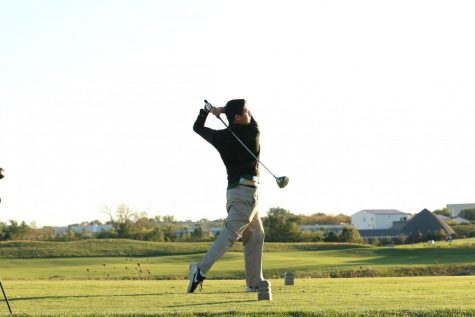 Favorite Quote: "Commit everything you do to the Lord, Trust Him, He will help you."- Psalm 37:5
Favorite Music: Hard Punk/Rock
Favorite Course: The Highlands of Elgin
Favorite Professional Golfer: Tiger Woods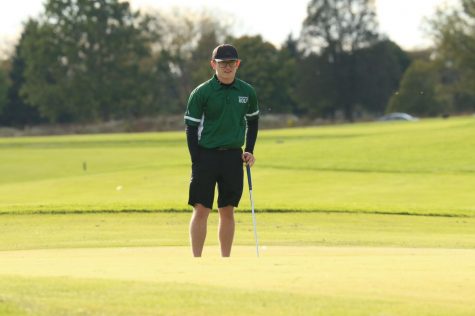 Favorite Quote: "Life is 10% of what happens to me and 90% of how I react to it."
Favorite Course: Bowe's Creek or Elgin Country Club
Favorite Post-Match Snack: Pizza
Favorite Professional Golfer: Tiger Woods
Favorite Quote: "I can do all this through Him who gives me strength"
Favorite Course: Elgin Country Club
Favorite Post-Match Snack: Wendy's or Pizza
Favorite Professional Golfer: Phil Mickelson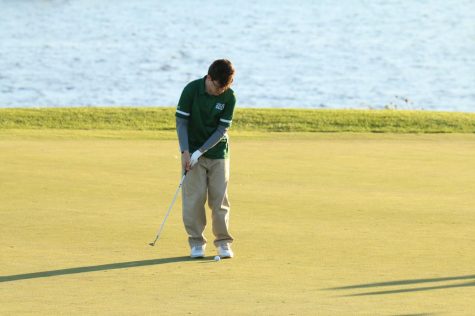 Favorite Quote: "In the middle of difficulty lies opportunity" -Albert Einstein
Favorite Course: The Highlands of Elgin
Favorite Post-Match Snack: Dairy Queen
Favorite Professional Golfer: Phil Mickelson
Favorite Quote: Keep your chin up
Favorite Course: The Highlands of Elgin
Favorite Post-Match Snack: Culver's Butterburger
Favorite music: Metallica or Megadeath