NFL Vs. Covid-19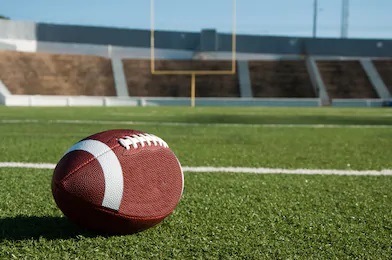 Penalty on the field! Due to the threat of Covid-19, the NFL or National Football League will be getting off with a late start this year and in doing so, football fans all across the U.S.A are furious. There has been much talk over the last couple of months on how professional sports should proceed with their respective seasons – starting with basketball and the NBA/NCAA all the way down to lesser know sports like rugby and Lacrosse. During the pandemic, TV and movies had to change this up a bit to be able to air on television but this goes double for the virtual NFL draft that was held on April 23 and went to April 26. You would think that changing the core way one of the most exciting events of the was broadcasted would negatively affect the number but in this case, you would be wrong. The virtual draft saw more than 55 million viewers on its first day alone and 8.3 million viewers across all three days. To put that into perspective, last year's draft had only about 44 million across all three days almost a 16% increase from last year.
As of Sept. 3, 27 of the 32 NFL teams have announced that they will start the season without fans. Five teams said fans will be allowed in the stadiums at reduced capacity.  On July 22, the NFL announced that all fans attending NFL games this season will be required to wear masks, social distance, and receive hand sanitizer before going to their seats. Teams like the Chicago Bears and the Detroit Lions had already made attempts to prevent the spread by doing things like installing dividers inside the locker rooms or by having a special "misting booth" which sprays the players with disinfectant. Even with all these rules and regulations in place, it is impossible to really tell who has it and is it spreading to other teams or players. Players like Von Miller, a star linebacker for the Broncos, came down with the virus and as a result, the Broncos will be missing training camp this year. Teams like our very own Chicago Bears made their own changes to this past summer's training camp, including changes to the time and having a mandatory sanitation station, virtual surveys, wearing a mask when your helmets off, and, probably most importantly, staying socially distanced.
Overall, the NFL is doing an outstanding job keeping its players and coaches safe. Unlike other sports like soccer or basketball, football is a sport that is strictly American and has fans all across North America. It is going to be exciting to see how the season plays especially with the abnormal atmosphere of the players/coaches.