First ever St. Edward hockey scrimmage
St. Edward's first ever hockey scrimmage was held on the afternoon of Dec. 30th during Christmas break. It was hosted at the Leafs Ice Centre in West Dundee, IL. To everyone's delight, many St. Edward students and families attended the event. The scrimmage was between hockey players ranging from sophomores to seniors and St. Edward history teacherMr. Drake even joined in on the fun.
Mr. Drake, who organized the hockey scrimmage, was asked why he put together the scrimmage in the first place, he explained, "Throughout my years at St. Ed's I realized that there was a small group of students who played hockey outside of school on a club team." He wanted to give those students a chance to show their skills and give all students who just wanted to play for fun. Another reason why Mr. Drake wanted to put this together is because he has played hockey all of his life since he was about 3-years-old.
Senior Alex Burton also played in the scrimmage and wanted to play in it because he's been playing hockey since he was about 5-years-old. "My whole family played hockey so I played because it was introduced to me at a young age and that's the only thing I knew. Hockey is my life and I'm glad I picked that to play".
Senior Chase Breiger has never played hockey before but participated in the scrimmage anyway. "I love to watch hockey and I've always wanted to play before but hockey is an expensive sport so I eventually had to decide against it. I would do it again for sure and I hope this becomes an annual event at St. Ed's because I would definitely come back and at least watch it".
Mr Drake said he would like this to be a yearly event during the Christmas break which will include not only the current St. Ed's students but alumni, former students who are hockey fans and enthusiasts to play too!
Leave a Comment
About the Contributors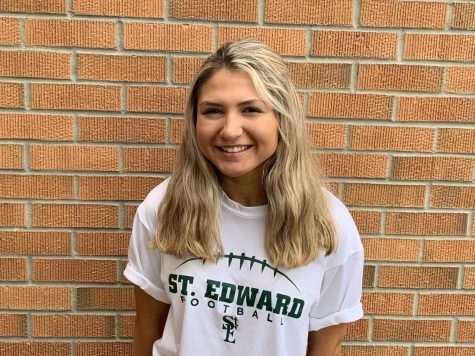 Natalie Stras, Reporter
Hi everyone, It's Nat! I'm vey excited to be apart of The Edge this year and to start writing! Some things you may not know about me is that I love iced...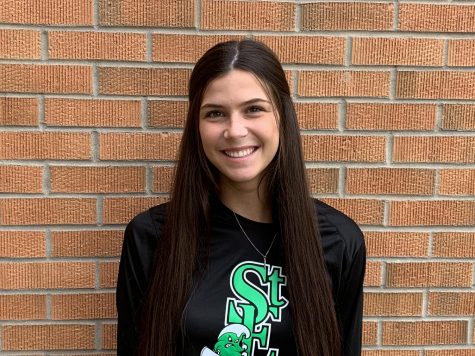 Taylor Hartman, Reporter
Hi everyone, it's Tay and this is my first year writing for The Edge! In my free time I enjoy playing volleyball, hanging out with friends, and drinking...