Tragedies occurring in Puerto Rico
Only a few days after the New Year had started, Puerto Rico experienced one of "The strongest and likely the most damaging of a series of quakes that have hit the island since Dec. 28," CNN reported. On Jan. 6, the Island was hit with a 5.8 magnitude earthquake. The following day Tuesday, Jan. 7, it was hit again but this time with a 6.4 magnitude earthquake leaving the entire island in completely devastation and distress. Puerto Rico's Electric Power Authority reported widespread power outages across the island after its power plants activated an auto protective mechanism after the earthquake. Many citizens of Puerto Rico are now left without power, clean water, resources, and homes.
Puerto Rico Police Commissioner Henry Escalera said, "There's no warnings for this, A hurricane gives us time to plan ahead." He was also asked what concerns him most about the aftermath he said, "That homes will not be safe to live in and the possibility of a collapse that will cause a person's death or serious injuries." More than half the population remained without power on Jan. 10.
Back in Sep. 2017 the island was barely recovering from Hurricane Irma two weeks before Hurricane Maria, and about 80,000 remained without power as Maria approached. Guanica Deputy Mayor Zulma Bracero said "Nothing seems safe, she said, and the situation is worse than Maria's aftermath."
The city's emergency management director, Angel Vasquez, said "In Ponce, Puerto Rico, a 77-year-old man was killed and at least eight others were injured during Tuesday's earthquake." Many people now are sleeping in cots and outside because their houses have been destroyed or fear their houses are not stable enough. Hundreds of small earthquakes have hit the island since Dec. 28 and have been continuing for 11days, the USGS says, including at least 29 over magnitude 4.0. Experts are saying the island could need hundreds of millions of dollars in aid.
Leave a Comment
About the Contributor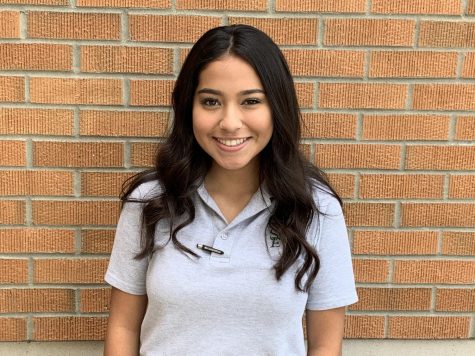 Jasmin Carachure, Reporter
Heyy guys it's ya girl Jasmin! I'm a senior and am very excited to be joining The Edge staff this year. I can't wait to bring my own ideas and thoughts...