"I never went to work, I went to the firehouse"
For those who know my dad, Mike Hartman, you know that one of the things he loves to say is "I never went to work, I went to the firehouse", but what exactly does this mean? Well, for Mike Hartman, it means that "most people have jobs that they don't like. I never looked at my job as a job. I never went to work, I went to the firehouse. Not once did anyone ask me if I was going to be somewhere I said 'No, I have to work' it was 'No I'm going to be at the firehouse'".
Mike Hartman is a retired Firefighter Captain and Paramedic as of the summer of 2017. He worked for the Hoffman Estates Fire Department for thirty-one and a half years. While at the firehouse, Mike was in charge and the leader during ambulance and fire calls, was in charge of training other firefighters, helped drive the truck, was on the rescue squad, and was on the dive team.
Mike never knew growing up that he wanted to be a firefighter. He always thought that he was going to follow in his father's footsteps and work at the accounting firm his father owned. When he was studying in college, he realized that accounting wasn't truly his passion, he realized that his passion was to help save others. Mike then transferred schools and had to go through emergency medical technician basic training, paramedic school, went to the fire academy for training, and on the job training with the firehouse.
With being a firefighter and paramedic, there are a lot of hardships you have to face. But my dad doesn't like to focus on the negative memories of his job, but rather the enjoyment he had while working at the firehouse. Mike's favorite thing about the firehouse is how close everyone was and all the memories they made "You're there for 24 hours, so it's like being with your family. They're like your second family. " His favorite memories include having dinner every night together, playing beach volleyball, and cleaning the trucks together.
While working at the firehouse, Mike learned two very important life lessons. One is that nothing is given to you, you have to work hard for everything you want to achieve in life. The second is that life is short "Life is very short. Time goes by quicker than you imagine, make the most out of everything".
Leave a Comment
About the Contributor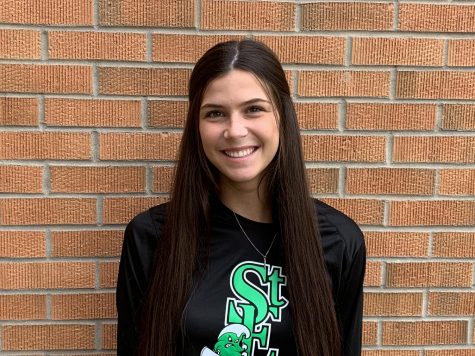 Taylor Hartman, Reporter
Hi everyone, it's Tay and this is my first year writing for The Edge! In my free time I enjoy playing volleyball, hanging out with friends, and drinking...