My mom's experience of moving to the U.S
Twenty-eight years ago my mother moved to the United States because of the wonderful opportunities that were offered here in Illinois. "Moving to the United States was a challenge for me because my first language was Spanish but I was learning English along the way" she said. After studying business administration in hotel management in Colombia, she realized that Illinois would be the perfect spot for her.
At age twenty-seven, she realized that she wanted a higher position that would offer more to be successful. In 1991 she moved to Chicago to live with my Tia Nora and started out as being a nanny. After babysitting for three years, she decided to go further and work for Nordstrom as a sales associate. She enjoyed helping customers find the perfect outfits that would suit their occasion and ended up being one of Nordstrom's top best sales associates. After five years of working for Nordstrom, she found a love for teaching and helping others. That's when she knew she wanted to study teaching. She started by taking English classes and teaching courses at Harper College for two years. After years of studying, she was offered a position in an elementary school in Wheeling as a resource teacher in a bilingual program. "It was challenging, but at the same time I was really happy to be here and this opened up a lot of doors for me." She found the perfect job that consisted of helping english learners better understand their classes and she enjoys helping young kids everyday.
Though she is lucky to have a good career, my mom is still so close to her family in Colombia, and says it's one of the most special things to her and she misses the traditions and family time in Colombia every day. "It makes me feel so happy and excited when I go there to see them again. Every time I go, I always feel like I have a big company and I never feel alone." My mom and I go to Colombia every year to visit and she is always emotional to be back with her siblings and the traditions she grew up with.
Leave a Comment
About the Contributor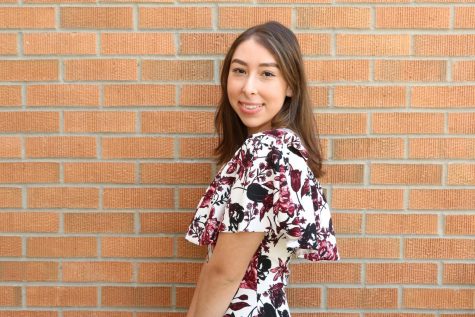 Rachel Hernandez, Social Media Editor
Rachel Hernandez is involved in a lot of extra-curriculars. She is a Catholic Outreach leader at school and is also in Interact and Art club. She is not...