Ms. Lostumbo takes over music department
Ms. Lostumbo joined the St. Edward staff this summer as the new choir and music teacher. She's always had a passion for performing arts ever since she was in high school. She was in numerous organizations in her high school years such as marching band, concert band, concert choir, after school choir, flute ensemble, pit orchestra, and symphonic band.
When asked about how she was handling the drum line she said "actually, I was a huge marching band dork." In her high school years, her marching band was second in the state. The drum line was an easy transition because of her previous experience in marching band and the talented students that she works with. As a student teacher at St. Francis she was able to work with their percussion ensemble and drum line in its year of inception and because of all the talent, it was an easy transition to teach and understand.
She attended North Central College. It was "a fun experience but it was very difficult." Numerous other students dropped out of her classes but she was still determined to pull through and finish college. This is her first year as a high school teacher and she is happy to be a part of our new staff this year.
Mrs. Lostumbo has extensive experience working with concert choir, so the transition to jazz ensemble at St. Edward "very interesting." She was not as familiar with jazz ensemble but because of her very talented group of students it became natural and she rehearses with them similar to the way she would a concert choir. She's still learning the style, how to scat, and how to teach those aspects of jazz ensemble all at the same time. St. Ed's has been a great learning experience and she is very happy to be here.
Leave a Comment
About the Writer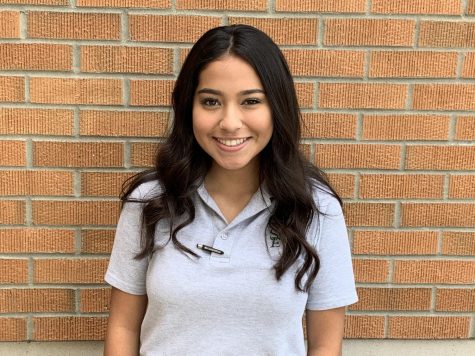 Jasmin Carachure, Reporter
Heyy guys it's ya girl Jasmin! I'm a senior and am very excited to be joining The Edge staff this year. I can't wait to bring my own ideas and thoughts...