Fall Play
Autumn is upon us. The changing of seasons brings us beautiful outdoor scenery, the wonderful holiday of Halloween, and St. Edward's fall play! This year's production is Greek Mythology Olympiaganza, a fun and modern take on Greek mythology. Opening night is Friday, November 6, at 7 pm. There are two more performances, Saturday at 6 pm and Sunday at 3 pm.
Seniors Amy Al-Salaita and Tess Schuck, the narrators, will lead the audience through several famous Greek stories. Together they will use sarcasm and creative zingers to poke fun at age old tales such as "The Birth of Zeus," The Labors of Hercules," and "Jason and the Argonauts."
The set production for this play is very unique. Mr. Godinez, a new math teacher, is already impacting St. Edward outside of the classroom by helping lead the set construction. He is very excited by the versatility that the play offers. He envisions transforming the stage into a Greek Temple which will be, as he describes, "Simple but big."
Leading the entire production is Ms. Rodman. This is only her third production at St. Edward, but anyone who has seen her two previous shows knows that she is a fantastic director. She brings a fun and upbeat energy that is easily seen in the actors on stage. When asked about how this play appeals to people of all ages, Ms. Rodman replied, "This is an incredibly high-energy parody of the Greek myths in a brand new way. No matter your sense of humor, be it highbrow or sophomoric, silly or dark, slapstick or satiric, this show will have everyone in the audience laughing the whole way!"
If you're a fan of mythology, or just a fan of comedy, this is for you. Admission is only $10 per person at the door, which is a great value to liven up your weekend!
Leave a Comment
About the Contributor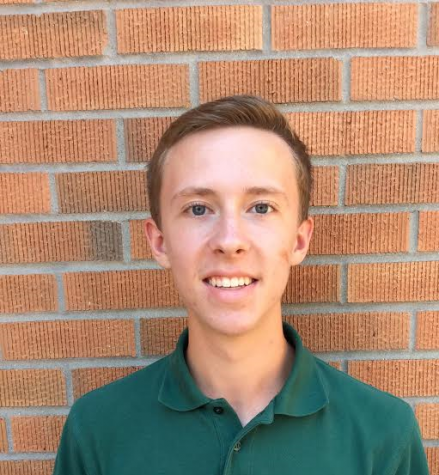 Kyle Brown, Reporter
Kyle Brown is a writer for The Edge. In his spare time he binges out on Netflix and enjoys destroying his foes on the tennis court.