Welcome class of 2023
On August 14, 2019 at St. Edward High School, the new class of freshmen experienced their first day of school. During orientation, upperclassmen greeted the new class by first having Mass and then continuing to proceed with the freshman retreat. We learned about their likes, dislikes, and expectations for the school year.
The next day, August 15, was the freshmens actual first day of high school. Scared and shy, the new freshman became part of our small school family. With a small class of 73 students, everyone is very excited to see what they have in store for our school. I talked to two freshmen who were very enthusiastic about being interviewed.
I started out my interview with asking about what they liked about St. Edward so far and how their first day of school was. St. Eds has very nice and respectful people, the teachers are very helpful and kind. Everyone was very welcoming. A lot of people agreed that the gym was a little humid and hot. said Melanie Mendez. I followed up by asking if they were nervous, excited, or how they felt about entering high school. I was a little nervous and excited at the same time, I was happy to see my friends from other schools joining me at orientation and honestly found it fun. said Ashton Niehaus
For my final question I asked, since your first day how have you adjusted to our school? New friends? Favorite class? Favorite new teacher? Both students had similar answers. Ive adjusted pretty well, I made new friends and their names are: Alejandra, Kiara, Isabella, Maggie (Little Shepley). Algebra 1 is my favorite subject at the moment and my favorite teacher is of course Mrs. Klein. Said Melanie Mendez. I was a lot less organized on the first day and now I managed everything better and adjusted my time management. I made new friends like Jason Garcia and Kevin McGuire. My favorite class is Algebra 1 and my two favorite teachers are Mrs. Klein and Mr. Bim. Said Ashton Niehaus
Everyone was a Freshman at one point and we have seen each other grow and change throughout our years. Everyone cant wait to see the same for all of the freshmen. Welcome class of 2023 to our school. We are very excited to meet all of you and expect you all at all games and events cheering and support the Green Wave!
Leave a Comment
About the Contributor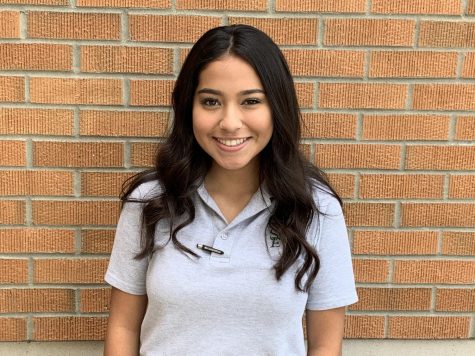 Jasmin Carachure, Reporter
Heyy guys it's ya girl Jasmin! I'm a senior and am very excited to be joining The Edge staff this year. I can't wait to bring my own ideas and thoughts...