Big change to the volleyball program
The 2019 girls varsity volleyball team started off their season with a major change. When former coach Mattie Boyd announced that she wouldnt be returning for the 2019 season, the St. Edward athletic department frantically searched for a new head coach. In May, Rich Panitch introduced himself as the new head volleyball coach at St. Edward. Although it was a short notice since practices began at the end of June, the girls were excited for a change in the program.
Rich Panitch has coached volleyball for the past 35 years. Even though Panitch has never played volleyball, he has gone to over twenty coaching clinics to make up for it. Panitch began his coaching career at a middle school when no one else volunteered to help coach. He then moved on to coach freshmen and JV volleyball at Lake Forest High School. Before coming to St. Eds, he coached varsity volleyball at Illinois Math and Science Academy. He also coaches boys freshman volleyball at Maine East High School. Panitch was also a middle school English teacher.
What exactly made Panitch want to coach at St. Edward? I had heard so many great things about St Eds: the closeness of the students, the support of athletics, and I really admire the old school gym! Panitch said over a text conversation. So far, Panitch enjoys being the new volleyball coach at St. Edward. He really loves how supportive the girls are of one another, how well they work together, and their great adaptability.
As far as goals for the season, Pantich said I dont have any specific goals for the team. I want the team to have fun playing the sport, to learn the value of communicating, and to become as good as they can be!
Leave a Comment
About the Contributor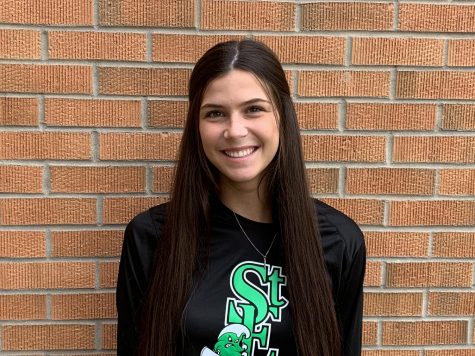 Taylor Hartman, Reporter
Hi everyone, it's Tay and this is my first year writing for The Edge! In my free time I enjoy playing volleyball, hanging out with friends, and drinking...