The Lovely Ladies in the Lunch Room
As a senior, I've had pleasure of being served by those terrific three ladies in the kitchen for all four years of my high school career.  And it donned on me, exactly how long have they been at St. Ed's?  What's their story?  My curiosity led me to the kitchen, to interview Mrs. Knott, Mrs. Sanders, and Mrs. Hutchenson about their background at St. Ed's.
Mrs. Knott and Mrs. Sanders have been whipping up lunch for a whopping 35 years, while Mrs. Hutchenson has worked here for 20 years.  When I asked them what keeps them going with such a positive attitude, they all promptly responded, "The kids!"
I learned that not just their kids went to St. Ed's, but their grandkids as well.  Having such an extended family of alumni, they love serving the students of St. Ed's.  They love all the high school kids and even commented on how polite we are. Keep it up guys!
Now we all have likes and dislikes when it comes to the lunch menu, and out of curiosity do the lunch ladies have any favorites?  Mrs. Knott and Mrs. Hutchenson both went with the Roast Beef as their number one, while Mrs. Sanders went with the majority favorite, Super Chicken.
Once I asked about least favorites, Mrs. Knott commented on how she knows there are some lunch items that the kids don't like.  Since Mrs. Knott makes up the lunch schedule, she controls what gets served and when.  However, the only feedback she receives is whether or not kids actually buy the food.  She told me she's completely open to changing items and adding new ones, if only we would actually tell her what we liked and disliked.  So look out next month for a lunch schedule poll, you might decide what gets served!
Working for so long together, Mrs. Knott, Sanders, and Hutchenson have a really tight bond with each other and the St. Ed's faculty.  They really do enjoy coming in everyday and I'm sure you've noticed, they always serve with a smile.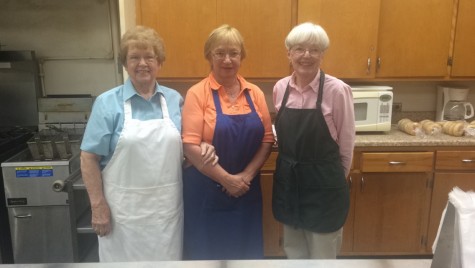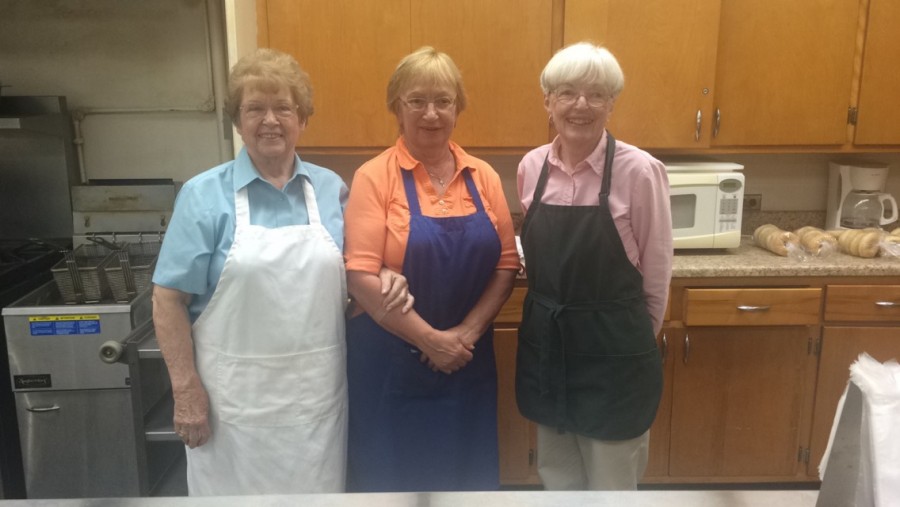 Not only staff, but any student who has worked in the kitchen with them knows the great attitude they bring to those around them.  Over the years, students have gone in and out of the kitchen helping them with serving and stocking.  Students will find themselves making some unexpected friends, and the ladies love the company every time!  They look forward to serving us that boat of fries just as much as we look forward to receiving them!
Leave a Comment