Seniors: Take a Breath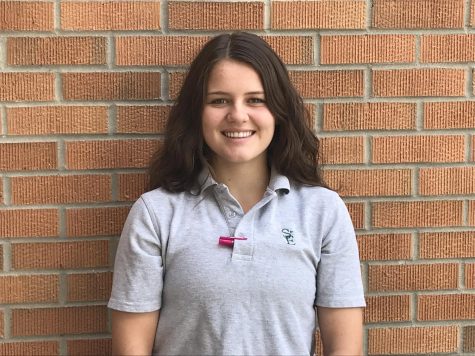 More stories from Madalynn Duffy
Seniors, whether you are counting down the days till graduation or hoping spring break never ends; slow down. In less than 20 days we will finally be sitting in the gym for the last time. It will be the last time we smell that weird smell the gym always seems to have. The last time we see our friends and classmates all together. The green and gold caps and gowns will be on and we will finally be moving on from high school. The day we have waited for since the start of our final year will finally be here; take a breath.
Even if you are desperately counting down the days, high school will always be a part of who you are. When May 16 rolls around and you are sitting in your cap and gown you are going to wish you somehow could have taken a breath.
Many people take their time here at St. Ed's for granted. But this "too small" high school with "too few people" has shaped us all in one way or another. These four hallways have seen each of us grow. We were all once the little freshmen who were so nervous to walk only four hallways. Now, we are seniors who have probably sat in every classroom in the building.
We (class of 2019) had a rough start. The first day of school we were saddened with the news that Fr. Edward had passed away the night before. We witnessed the famous squirrel who willingly took one for the team, but scared us all when freshman hall went dark and the building shook. We all watched as Greg True Field lit up social media and Jimmy Kimmel because the lawn care company used too much weed killer.
Even though our first homecoming football game wasn't even at home, the bus ride to NIU was a good time and Brian Urlacher's appearance made it so much better. We excitedly watched our classmates Katy Davidson, Lindsay Mauritzen, Jessy Kramp and Sarah Mendoza go down to state for softball. Freshman year had many ups and downs, but it was truly those innocent years that we all wish we could go back too.
When the next year rolled around we were ready to NOT be at the bottom of the high school food chain. We were excited for a new year with new classes, especially health with Mrs. Woj and P.E. with the one and only Coach Adyt. First semester, the girls had Mrs. Woj for health and the boys went to P.E. The girls did great at the book work and watching Intervention episodes during Health, but when it came to P.E. Coach Adyt was given an ear full.
"My best memory from sophomore gym class was when we stole Coach Adyt's radio and ran downstairs and blasted it while changing," stated Megan Pease.
Junior year rolled around and we were officially "upperclassmen." It was the year of fun, but also a bit stressful. We started ACT's and SAT's, we looked into different colleges and grades started to mean a bit more to us. Little did we know how much it would mean to us later down the road.
Boys' soccer made it to state and we cheered on our classmates Peter Cholewa, Carlos Ibarra, Michael Lopez, Emilio Martinez, Jacob Shepherd, Carson Scarnegie, Ethan Palomino, Zach Olenek, Uriel Carachure, Eli Nordan and Christopher Semler.
Towards, the end of the year we went to Prom. Something that every girl (and boys too, but more girls) waited for since freshman year. We excitdely got on the bus and went to the Haight and then all went to after prom at PinStripes in South Barrington where we bowled and ate pizza till 2 a.m.
"I just remember the PinStripe pizza being so good and playing bocce ball all night. It was so much fun!" said Gabrielle DeWindt.
Now, as Seniors we have seen and done it all as high schoolers. We watched Erin Kremer represent the senior class on the volleyball court. We went to our last homecoming football game, which was won 25-22 against Elmwood park. We then went to our last homecoming at Villa Olivia with an amazing DJ we are all hoping makes an appearance at Prom. The boys' soccer team went down again and placed second! Girls and boys basketball made a run and had a great season. Now, spring sports are just in the swing of things.
We have experienced the enjoyments of Kairos (K-67, K-68, K-69) and all that it had to offer! We grew with each other through that experience and hopefully will never forget the love we felt for and with each other. "I'm so glad everyone got a chance to experience it! It was truly heartwarming and something I'm so excited for others to experience," said Marae Costello.
We as a class have done so much. Through our various clubs we have helped the community that has shaped us. Between Interact and National Honor Society (which many of us are in) we have raised money through competitions between classes and NHS has held blood drives for individuals who can bear the needle to help save a life.
Through academics we have also achieved so much. Fifteen classmates are Illinois State Scholars and Thomas Gallagher is a finalist for the 64th annual National Merit Scholarship Program!
I know that many of us are excited for what is to come, but I hope you remember what you are leaving behind on Elm Street.
Soon we will be packing up our lockers and returning our iPads. Soon, will be be turning in our last assignments and tests to the teacher we swear we hated, but they still took the time to get to know us by name. Soon we will say goodbye to everything we have known for the past four years.
In a few short months we will be trying to cram 18 years of our lives into the trunks of our parents cars. Many of our parents are going to dump us on the new campus we are supposed to call "home" and when it is time for them to drive back home, you won't be in the car. Enjoy those home cooked meals and enjoy spending time with your sometimes "annoying" parents because soon you won't see them until Thanksgiving, Christmas or breaks.
These last 20 some days are going to fly by, just like these last four years. Cherish these last few weeks because the place we regretted getting up for every morning has  become the home we never even thought it could be.
"Everyday when I came into work [school], all I wanted to do was leave. So why in the world does it feel so hard to leave right now?"
-Darryl from The Office
Leave a Comment
About the Writer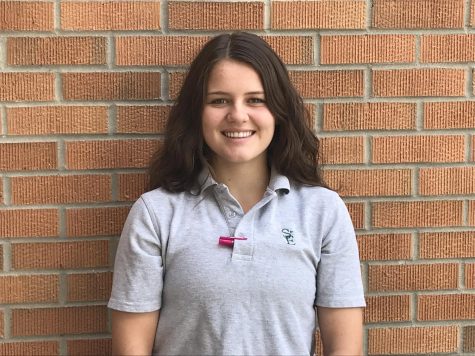 Madalynn Duffy, Editor-in-Chief
Your newest Editor-in-Chief and three year veteran for the newspaper, "The Edge." Making my goals happen on and off the soccer field/basketball court....