The Upside Movie Review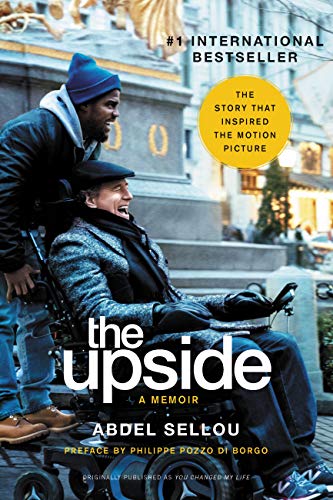 Inspired by a true story, The Upside follows the life of Philip, a tycoon quadriplegic who is in need of a caretaker to aid him in his daily routine in his New York penthouse. He hires Dell, a parolee who lives in the poorer side of town; Dell has struggles of his own, as he tries to find a stable job and rebuild his relationship with his son. Although these two men came from two different worlds, a friendship sparks between them as they navigate through the obstacles in their lives. Ultimately, they inspire each other with experiences of their own and keep the central motto of living their lives to the fullest.
The Upside has a dramatic plot based on the events that take place in the movie, but the dialogue had a sense of humor which made the movie a drama-comedy. Overall, I thought that the movie was very inspiring because both Dell and Philip had their own struggles; Dell grew up in the wrong-side of the tracks, while Philip got into a flying accident which caused him to be paralyzed head down. But the one thing Dell and Philip were each missing was the one thing the other person had. Although Philip couldn't move most of his body, he has a very affluent life & although Dell has struggles with his son & his history, he can still move his arms & legs.
In this movie, I learned to be more grateful with what I have and make the most out of my life despite what negative situation I am in. I hope that everyone who watched the movie was inspired in some way because the movie had a lot of lessons to teach.
The Upside is a remake. The Upside had an overall review of 40% rotten tomatoes, and it was 6.3 out of 10 stars.