The Junior Year College Search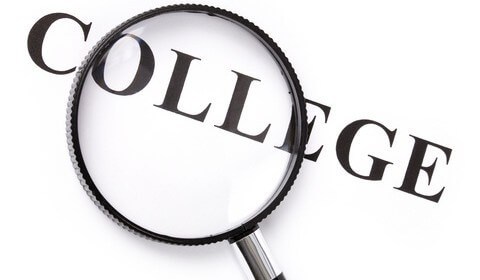 While seniors in high school are concentrating on colleges they have applied to and are awaiting acceptance letters, juniors  are just starting their college search. There are many things that you can do and having some advice is always helpful. All of this advice has been taken from my family and friends who have recently applied to college or who are in college.


• Starting early is best. Find out what you like and don't like in a college. Knowing what to eliminate is just as important as knowing what you want.
• Make sure that the college is not too big or small for you. Different people have different preferences and that's okay.
• Make sure that the college is a good fit for you. Once you have an idea of what you want, find some colleges you might want to go to and visit them. Signing up for a campus tour is one of the best ways to learn about a school.
• Where you want to go is just as important as everything else. Do you want to be in or out of state? How close to family do you want to be?
• Keeping your grades up is necessary. Colleges will be looking at your  junior and senior year grades so you need to make your grades the best they can be.
• It's okay to take your ACT/SAT multiple times, but don't get carried away. Taking them too many times will be bad for your mental and physical health. Try to get a good night's sleep the last couple nights before an ACT/SAT test.
• Look at what financial aid the college offers. The cost of tuition after financial aid is factored in can be surprising.
• Look into smaller scholarships. Applying for a bunch of $500-1000 scholarships can add up quickly.
• If you know what field you want to major in or are interested in, use that to help narrow down your college search. You don't want to be stuck at a school that doesn't offer what you want or has what you want, but it is not a good program.


Senior Emily Wagh commented, "It can be very discouraging to visit multiple schools and not find the perfect one. However, my parents remind me that every experience is what you make of it." Just try to use this as a starting point and keep looking!