Farewell to the G.O.A.T
Abby Wambach, the double Olympic Gold Medalist, FIFA World Cup Champion, and the 2012 FIFA World Player of the Year has announced she will retire in December of 2015. Her final game will be played on December 16, 2015 against China in New Orleans, Louisiana.
The world's all-time leading scorer will be remembered forever on and off the field.  Wambach started her high school varsity career at the age of 14 in the year 1994 at Our Lady of Mercy High School in Rochester, New York.  At the age of 21, Wambach began her U.S. National Team career in September of 2001 against Germany. Since the start of her career, Wambach has had 252 caps, which is the fifth all-time in U.S. history, and a total of 184 goals, the most scored by any man or woman in international soccer league history.
While discussing her retirement, Wambach stated, "While we still have more work to do for women's soccer, after bringing the World Cup back to the United States this summer, I'm feeling extremely optimistic about the future of our sport. It's been an amazing, wonderful ride and I can't wait to see what the next chapter of my life brings." Knowing that Wambach is ending her career with a 2015 FIFA World Cup Championship, two Olympic Gold Medals, and four World Cup appearances, we can confidently say that she is leaving the game as being the best of all time.
Leave a Comment
About the Contributor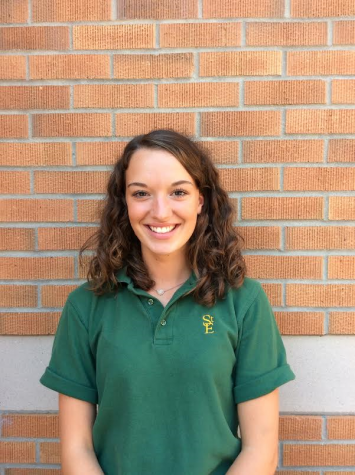 Cecilia Kochanek, Editor-in-Chief
Editor-in-Chief kicking it on and off the soccer field.  An aspiring sports journalist looking to make her mark on the world; has a hopeful and positive...