NHS Blood Drive 2/6/19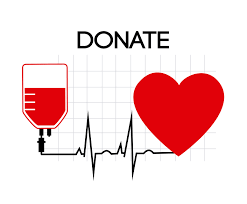 Hang on for a minute...we're trying to find some more stories you might like.
On February 6, 2019, the National Honors Society will be hosting the second blood drive of the school year. It will take place in the lower gym, and all students—16 years and older—are eligible to sign up to donate blood. Parents are also welcomed to donate blood from 8 a.m.-12:30 p.m., and they can enter through the main office. If anyone has any additional questions about the blood drive, feel free to contact Mrs. DeBrocke or the main office. Snacks and drinks will be provided to all participants!