Basketball on Call
The 2015-2016 boys' basketball team is ready to prove the doubters wrong this year after coming of a historic season last year. The Green Wave last year won a regional and sectional championship and was one win away from making it to state. Also, the Green Wave broke the boys' basketball record for wins with 26.
The boys' basketball team is going to be very small and different this year. The Wave have lost 8 seniors from last year and only has 8 players returning from last year's roster. Seniors Adam Radcliffe, Sean Phelan, Andrew O'Neil, Noah Enright, Albert Lopez, Jared Rejmon and Jose Sandoval along with junior Kelvin Cortez are the returning players from last years' roster. They hope to have the same success as last years' team and are hoping to continue the 20+ win seasons.
Other key players for Coach White are sophomore Dylan Mlinarich, juniors Jimmy Schoff, Ethan Enright, Caleb Elam and seniors Colin Huginin and Joseph Kwasiborski.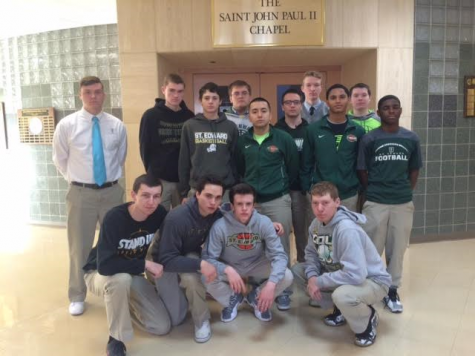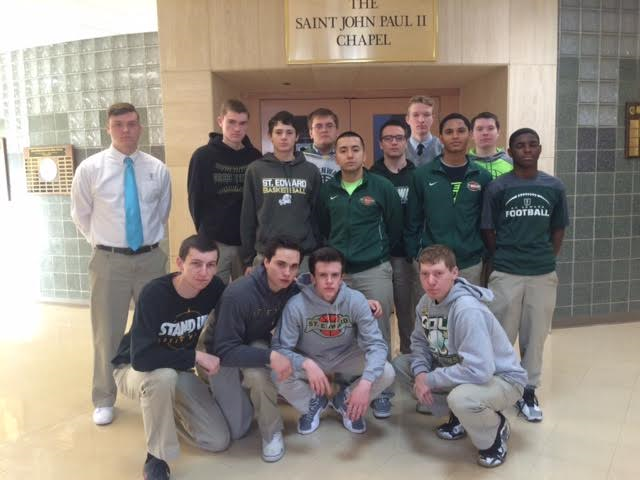 When asked about the expectations for this season, Coach P.J. White commented, "Our expectations are always very high.  We have a goal of 20 wins again this year. If we work hard and work together we can accomplish our goals." This new group of players will face many challenges in the upcoming season. Senior guard Adam Radcliffe commented on the biggest challenges of the season, "Maintaining the same level of teamwork and competition in practice that we had last year with most of last year's starters gone, but we are up for any challenge."
This year, the Green Wave is facing a tough challenge trying to live up to last year's team. When asked about this year's team with strengths and weaknesses senior forward Sean Phelan said, "Our strengths this year are shooting, athleticism, and ball handling. Our weaknesses have to be size and lack of experience." Most of the returning players did not play a lot last year for Coach White. So the lack of experience is something to watch for with this 2015-2016 season.
When asked about key games of the season, Coach White commented, "ICCP, Glenbard South, and Hampshire are all Key Games. These games will give us a great idea of how our season will go this year." The Wave's first game is on the 23rd at the Thanksgiving tournament at Westminster, but the wave doesn't play at home until December 11th against Wheaton Academy. Coach White left us with a quote, "Remember, Hard work beats talent, when talent doesn't work hard."