NHS Blood Drive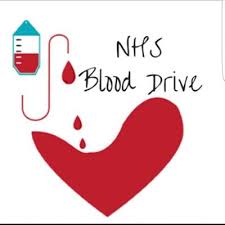 Hang on for a minute...we're trying to find some more stories you might like.
On Wednesday, December 5, 2018, the National Honors Society will be hosting a blood drive in the bottom gym. Sign up sheets will be distributed to each classroom, so every student 16 years and older will be able to participate in this event. Donations for food, drinks, and utensils would be appreciated, and it would help benefit this event! The drive will take place the whole day, and donors will be provided with snacks and beverages! Parents can also donate blood, and they can contact the school for more information or inform Mrs. DeBrocke on their attendance.
If anyone has any questions or concerns, you may contact Mrs. DeBrocke or an NHS member.