College Basketball Predictions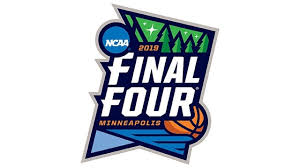 Jake Kaufman, Reporter/Broadcasting Director
November 6, 2018
Are you ready? The State Farm Champions Classic has moved up a week to tip-off the 2018-2019 college basketball season. Yep. The madness of March is now only months away! While a trace of disgrace from the FBI's corruption investigation still hovers, there's no doubt college basketball fans are in for another action-packed season.
For the first time in men's college basketball history, the country's top 3 recruits will all dress for the same team for the Duke Blue Devils. The top overall seed in last year's NCAA Tournament who became the first to ever fall to a 16 seed now looks ready to bounce back after an off-season tune up. And, a top mid-major program has once again loaded it's already talented roster with some of the top transfers in the country. So, how will the defending national champs do with a revamped lineup of transfers and talented freshman? Well, your questions will all soon be answered as well as who has a shot at cutting down the nets in Minneapolis this year with my pre-season predictions. Which teams may have a shot at winning it all? Who didn't get an invite to the dance last year but should get their dance card ready for this year? Here are my predictions:
The two contenders…
Duke Blue Devils
Coming off a run to the Elite 8 last year, Duke is replacing their entire starting 5 this year. Many programs would consider this season a down year. Not Duke's head coach, Mike Krzyzewski, who pulled off another great feat to his hall of fame resume. For the 3rd straight year, the Blue Devils bring in the #1 overall ranked class in the country. Headlining this class is the top 3 recruits in country who will all suit up in a Duke uniform. Something that has never happened before in college basketball. Number 1 overall recruit in the 2019 class, RJ Barrett, is a Canadian recruit who is a talented wing that's great at attacking the rim. Also in the starting 5 is the number 2 overall recruit, Zion Williamson, who shocked many with his choice to commit to Duke. Arguably the most watched high school player since Lebron James, Williamson plays the PF position and has added 3 point range to his arsenal. His ability to play the point and drive from the 3 point line will cause a matchup nightmare for many opposing teams. The number 3 overall recruit, Cam Reddish, was the first of the trio to commit to the Blue Devils last September. Many experts believe Reddish is the X-Factor for Duke. Fans weren't able to see him play during the Canada trip because of an injury but he's healthy now and ready for the season to tip off. Lastly, the number 19 overall recruit, Tre Jones, who's a true floor general, will take over the PG spot to lead the offense with these other incoming freshman and either junior Marques Bolden or Javin DeLaurier. Many Duke fans remember Tre's older brother Tyus who led Duke to their 5th National Championship win back in 2015. This squad is loaded with talent and should be everyone's favorite to win the National Championship come March.
Villanova Wildcats
The Wildcats are coming off their 2nd National Championship in 3 years. This season the Wildcats will be minus senior starters Jalen Brunson, Mikal Bridges, Omari Spellman and Final Four MVP Donte Divincenzo yet I believe still have enough talent to defend their title. Returning for the Wildcats is senior PF Erin Paschall who will step into a leadership role for the young Wildcats. Also with him is fellow senior Phil Booth who should be tapped to step into a starting 5 role. Guard, Joe Cremo, who's undoubtedly one of the best transfer players heading into the season is a reliable scorer. During his junior year at Albany he averaged 20.4 ppg and should be a starter from day one. Playing the point is 5-star freshman, PG Jahvon Quinerly, who originally committed to the Arizona Wildcats but decommitted after his name was mentioned in the FBI's findings. So far nothing has come to up in the investigation to keep Quinerly from playing this year. He'll fill the void after Brunson's departure. Looking to be the first program to win back to back national championships since Florida did it in '06 and '07, Villanova May have the talent to do it. They have a tendency to get knocked out early after deep runs but this team should be able to break that streak. Watch out for the Wildcats of Villanova.
Capable of making a run…
Nevada Wolf Pack
Coming off a trip to the Sweet 16, the Wolf Pack are bringing back their entire starting 5, added a great class of grad transfers and a commitment from a top 25 player in the 2018 class. Headlining the Wolf Pack is their two alpha twin brothers, Caleb and Cody Martin. Caleb is the reigning Mountain West POY and had tested the waters of the NBA but decided to return to Reno for his senior year. He averaged 18.9 ppg and put the team on his back in the comeback win over Texas last year in round 64 of the tournament. Caleb's twin brother, Cody, averaged 14 ppg and is a great facilitator when running the point at times and helped Nevada come back from a 22 deficit with less than 11 minutes to go against Cincinnati and punch their ticket to the Sweet 16. Joining them is senior PF Jordan Caroline who is the X-Factor for the team's tournament run. Caroline will take over the PF spot this year. Joining this group is freshman C Jordan Brown ranked #21 in the 2018 class. He had offers from bigger programs like UNC, NC State, and UCLA but decided that Nevada was the place for him. Brown is listed at 6'10" and will tower over many of his opponents in the Mountain West Conference. Brown will help Nevada on the glass and has a great offensive mind down low. He should blossom in his first year in Reno and will be a great draft prospect in this year's draft or the 2020 NBA draft.
North Carolina Tar Heels
The Tar Heels were a favorite to win the title last season but saw their post-season end early in the round of 32 at the hands of the Texas A&M Aggies. The Tar Heels also lost seniors PG Joel Berry and SF Theo Pinson. North Carolina's head coach, Roy Williams, got commitments from two 5 star players. Returning for the Tar Heels is senior PF Luke Maye. Maye would have been ACC POY if Marvin Bagley III chose to play at another school outside of the conference. He averaged 16.9 ppg and grabbed 10.1 rebounds last year. Joining him is former Pittsburg transfer senior, Cameron Johnson. Johnson average 12.4 ppg in his first year at Chapel Hill and is a great shooter who also possesses great athleticism on both the offensive and defensive transition. Joining these seniors is #6 overall recruit SF Nassir Little. Little is a great defender who's able to create his shot even with his back turned to the basket. He's great at driving to the basket or kicking it out to an open shooter. And, joining Little in the freshman class is #23 recruit PG Coby White. White is a natural scorer and a passionate leader on the floor with great ball handling skills which help him rack up assists on his stat sheet. With a multi-talented group of freshman and senior leadership, the Tar Heels should advance this year past the round of 32 and may see themselves in the Final Four.
Team that missed the tournament but will make an appearance this year…
Oregon Ducks
The Ducks made it to the Final 4 in 2017 led by Dillon Brooks. Brooks left after the season declare for the NBA draft. The Ducks also lost their 6 top scorers due to graduation, the NBA draft and transfers. They were able to hold their own in the Pac-12 with a 10-8 record in conference play and a 23-13 record overall. However, that wasn't enough to put the Ducks into the big dance. Oregon's head coach, Dana Altman, was able to assemble the #3 ranked class in the country and has enough talent in the class to make it to the dance this year. Headlining the class is 7' 2" C Bol Bol, son of the tallest player in NBA history, Manute Bol. Bol Bol has the same notable characteristic of his dad, he's a true shot blocker. He also possesses a great ability to step out and take 3's and can drive to the lane. Many scouts haven't seen these traits in a guy the size of Bol Bol. He's a one of a kind player and will be a tough matchup for teams with a shot blocker who can also step out and drive to the basket. As of now, Bol Bol is a projected top 5 pick in the 2019 NBA draft. Also joining Bol Bol is fellow 5-star recruit SF Louis King. King's strength is on the offense and is tough to guard one-on-one. He is consist with his jump shot, great at creating space for himself to make a shot and a patient player with his drives to the basket which can help when his team wants to slow down the tempo in a game. Oregon will be in the tournament and can be a top team come March.