Fall play: a dream for students and director
This year, St. Edward is putting on"Macbeth" for the fall play. Ms. Rodman, the drama and literature teacher, is directing it. "Macbeth" has always been one of her favorite Shakespeare plays since she first read it in her junior year of high school. She has been teaching it for the past six years.
Ms. Rodman has always wanted to do "Macbeth," but she was waiting for the right group of seniors who were willing to put in the effort. "This is an exciting, violent, spooky play, and they usually want to do a more light and goofy play." This year seems to be the year that Ms. Rodman has found the right group of students for "Macbeth."
She is looking forward to seeing all the collaboration being put together. There are going to be new stage tricks and special effects, along with gore makeup and fake blood. Mrs. Schmidt, the senior literature teacher, has been putting on workshops for stage combat.
When asked about the Macbeth curse, which states that if the name Macbeth is spoken inside a theater then disaster will follow, Ms. Rodman says that she does not believe in the curse. "It has many dangerous elements, so injuries are easier to find." It then becomes an easy excuse for injuries.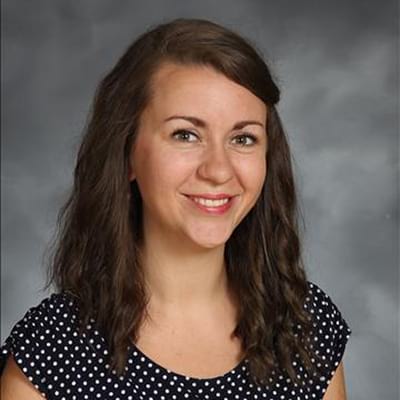 The leads this year are Tom Reeder as Macbeth and Maya Quartetti as Lady Macbeth. The play has a total of 25 cast members. "Macbeth" will show on Nov. 2 and 3 at 7:00 as well as Nov. 4 at 3:30. All performances will be held in the St. Edward gymnasium. Tickets are $5 for students and children. Adult tickets will cost $8.