College Football Frenzy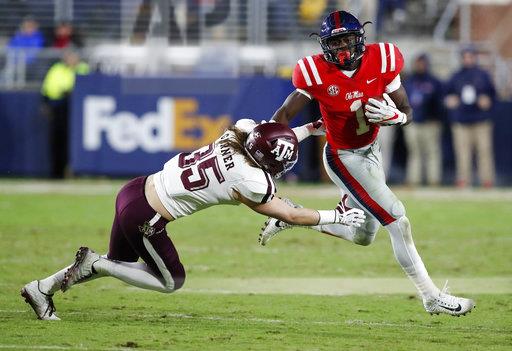 Upset. Upset is the closest way to describe how college football has been this 2017-2018 season. When approaching the eleventh week of the season, the AP Top 25 seemed to be set for the College Football Playoffs and bowl games. The Alabama Crimson Tide (9-0) has steamrolled every opponent but was pushed down to the number two spot which shocked many. The Georgia Bulldogs (9-0) have come out shocking everyone this season, definitely impressing the college football committee, putting them up at number one. The three and four spots held by a determined Notre Dame and a hungry Clemson, without star quarterback Deshaun Watson who entered the NFL after last year's championship season.
All things seemed to go in favor for all four teams to insure their spot in the College Football Playoffs but, things don't always go as well as you planned on Saturdays. After a series of, what it seemed to be like, blowout games this year the Crimson Tide (10-0) edged out Mississippi State 31-24. With the help of Georgia (9-1) being upset by a speedy Auburn team, Bama moves up to the number one spot. A young, energetic, and fearless Miami team has continued to impress everyone who has watched even a quarter of a game this year. After blowing out the Notre Dame Fighting Irish 41-8, stopping arguably the best running back in college football, Josh Adams, the Hurricanes have earned themselves a number two spot.
With a five game win streak lead behind Heisman candidate, Baker Mayfield, the Oklahoma Sooners have emerged to the number three spot after a strong game played against 11 TCU. The Clemson Tigers (9-1) has worked behind a curtain this year, playing a few really good games but not necessarily impressing the college football committee from week to week. The excitement is not over and there is a lot to play left. Who knows who we will be watching over the wintertime holidays.