Varsity Tournament Champions!
St. Edward boys soccer was 18-0 after they won the Pepisco Challenege Lungevity Bracket.
On Sept. 24, the St. Edward varsity soccer team defeated Lincoln Way Central (3-0) to improve their record to 18-0 and win the PepsiCo Showdown Championship. They were the smallest school to ever win the PepsiCo championship, which is the largest high school soccer tournament in the United States.
St. Edward starters included: defenders Carson Scarnegie, Eric Puquirre, Adam Davis and Emilio Martinez; midfielders Will Gaston, Chase Brieger, Zach Olenek, and Uriel Carachure; forwards AJ Franklin and Josh Johansen as well as goalie Evan Sajtar. Will Gaston started the game off with a header goal. The game remained 1-0 for the rest of the first half. AJ Franklin scored two minutes into the second half. As the game intensified, Franklin scored another goal with 27 seconds left in the game.
During halftime, there was a surprise ceremony involving the contest that the amazing St. Edward fans won against five other teams: Lincoln-Way West, Saint Patrick, Bulls Prep, Waukegan, and St. Charles North. Buddy's HELPERS is a nonprofit organization uniting Chicago-area high school students in a community service campaign built around "Making A Difference On AND Off The Field" to achieve leadership for a stronger future. St. Edward was presented a $3,000 check because they were winners of the "Battle of the Fans" contest, which was donated to the Lungevity foundation.
Buddy's HELPERS and PepsiCo Showdown partner up to engage thousands of student athletes in an annual community service campaign, which features different events every month. It's main objective is to show teens the main importance of giving back to a community.
Leave a Comment
About the Contributor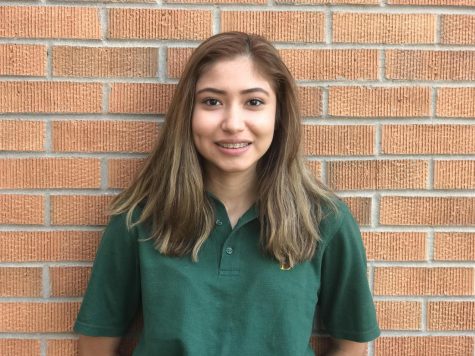 Emily Terrazas, Reporter
Hello everyone! I'm a junior and you can catch me doing nothing in my free time, besides spending time with otters and other animals :O