The best donuts around Elgin: Country Donuts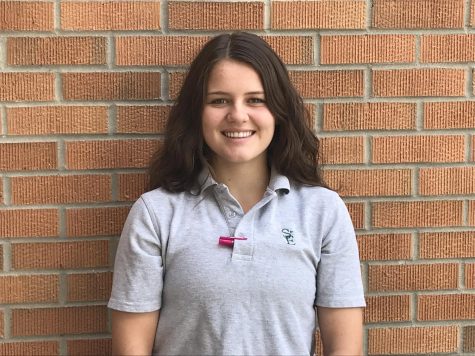 More stories from Madalynn Duffy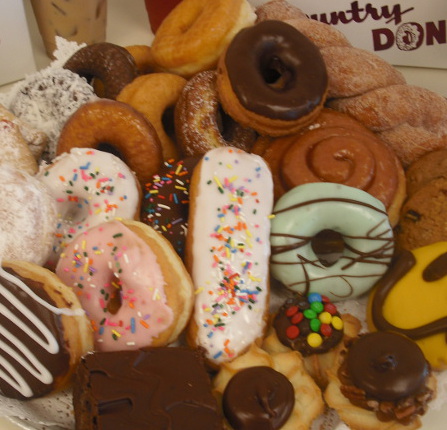 Country Donuts
24 hour service
Cuisine: Donuts – Desserts
Cost: $
3091 US Highway 20 Ste 101,
Elgin, IL 60124
The famous "Country Donuts", located in Elgin, is a bit of a challenge to get to because the donut shop is right off of US Highway 20. The traffic can be overwhelming, but the trip is well worth the drive. The local donut shop that started in Crystal Lake in 1976 has grown in popularity over the Chicagoland area. People travel from all over just to get a taste of the best donuts and coffee.
On a recent visit, Edge staff member Cecilia Kochanek and I visited Country Donuts to see what all the talk was about. When we arrived we tried out some of the most popular donuts such as cinnamon, chocolate sprinkled, chocolate coconut, strawberry sprinkled, the famous apple cider, and panzcki. Cecilia's favorite was cinnamon and mine was the apple cider. The donuts are very affordable and delicious. By tradition, Country Donuts sells panzcki donuts six days before Ash Wednesday. These are the busiest six days of the year. This is a polish tradition and according to Cecilia, who is Polish herself, the panzcki's are very good.
Country Donuts has by far some of the best donuts in the Chicagoland area. The drive can be a bit stressful, but it is well worth it. Stop by the 24 hour donut shop located off of US Highway 20 and choose from a variety of different donuts and coffee.
Leave a Comment
About the Contributor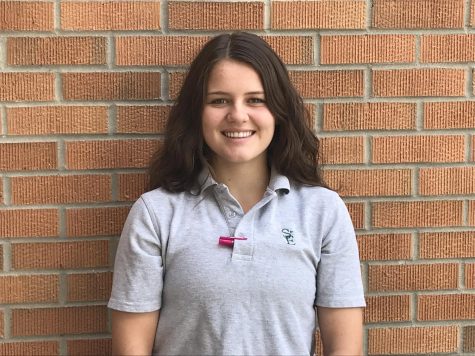 Madalynn Duffy, Editor-in-Chief
Your newest Editor-in-Chief and three year veteran for the newspaper, "The Edge." Making my goals happen on and off the soccer field/basketball court....