Tigers Pounce On Tide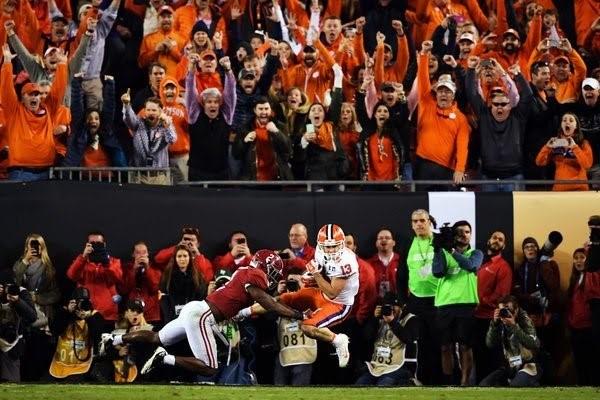 A mobile quarterback leads the underdog team against an undefeated jugernaut. After a fairly dominant showing by the favorite, the dual threat quarterback manages to muster one final drive resulting in a last-second touchdown to help the underdogs emerge victorious.
That sounds like the script for both this year's National Championship, as well as the 2006 Rose Bowl, widely considered to be the greatest college football game of all time. USC came into that game favored by seven points, very similar to Alabama's 6.5 spread this year. Also, back in 2006 the Trojans were on an incredible winning streak of 34 games over the course of three seasons. This year, the Tide were also rolling, piling up 26 straight victories before ulitmately faltering to a Clemson team that they beat a year ago.
As for Clemson, they have a few similarities to the 2006 Texas squad. Both teams relied heavily on the arms and legs of their junior quarterback. Both teams also supplied their dual-threat quarterback with a solid running mate. Jamaal Charles ran for almost 900 yards and 11 touchdowns back in 2005. Wayne Gallman is Clemson's lead back and he actually outperformed Charles' numbers for this year's Clemson squad. Over the course of the season, Gallman accumulated 1002 yards and 15 touchdowns.
Both Texas and Clemson relied heavily on the run game, but Clemson had more weapons in the passing game. Watson was able to connect with six different receivers in total, four of whom finished with 90+ receiving yards. The receiving corps were led by Mike Williams who is receiving first round attention in the upcoming NFL Draft and he made several big plays throughout the night, including a touchdown reception, winning several 50/50 balls, and drawing the pass interference call that ultimately led to the game winning touchdown pass. That game winning pass was one of two touchdown catches made by Hunter Renfrow that night. The redshirt sophomore shines in big games, as he had two touchdown catches in last year's National Championship as well.
As for Alabama, they succeeded on the ground but struggled all night to makes plays in the passing game. That one dimensional offensive attack made it fairly easy for the Tiger defense to stop The Tide late in the game. Bo Scarbrough was running all over Clemson until he got sidelined with an injury late in the third. Alabama still managed to run the ball effectively in his absence, but without Scarbrough they seemed to be more reliant on the passing game which was definitely one of their weak points.
Alabama's heralded defense performed fairly well, sacking Watson four times and forcing two turnovers. However, they conceded 511 yards of total offense and 35 points, albeit to an high-powered Clemson offense. Throughout most of the season, Alabama's stout defense has been able to mask, and even compensate for, their lackluster offense. Clemson exposed Alabama's inability to generate offense, while also somewhat neutralizing the Crimson Tide's smothering defense.
Leave a Comment
About the Contributor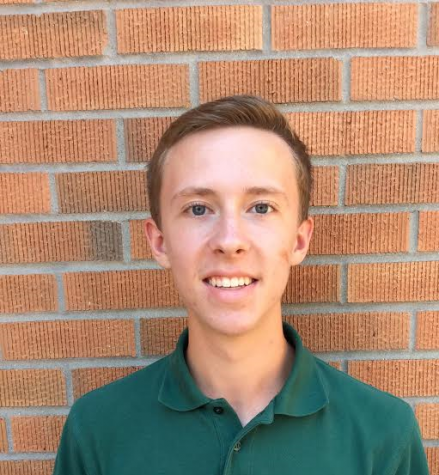 Kyle Brown, Reporter
Kyle Brown is a writer for The Edge. In his spare time he binges out on Netflix and enjoys destroying his foes on the tennis court.