Frank Mason, Freshmen, and Illinois' Failure
I stand at a measly 5'8" and pack about as much muscle as a prepubescent 12-year-old boy. The idea of me leading one of the premier college basketball programs in America is downright laughable. If I were to grow three inches and suddenly add 50 pounds of chiseled muscle, it would still be incredibly farfetched for me to be one of the star players in America. However, that is exactly what diminutive point guard Frank Mason III is doing this year.
Being small and being really good at basketball is not new. 5'9" Isaiah Thomas is doing it on a bigger stage with the Celtics, and he isn't the first one, nor will he be the last. Even St. Edward boasts a pair of short, speedy, 1,000-point-scoring guards in Kelvin and Maddie. However, something about what Mason is doing is different.
Maybe it's the college game. Normally college basketball is dominated by the most talented players, amounting to basically a glorified pit stop on their way to NBA stardom. This year perfectly exemplifies that. Freakishly athletic freshmen with sky-high ceilings are abundant this year. Kansas has one in Josh Jackson. Physically, Jackson is far and away Kansas' most impressive player. He also has the best pro potential of any Kansas player by a wide margin. But is he Kansas' best player? No. Jackson is averaging a very respectable 14 points on 54% shooting. Mason is dropping 21.5 points on 55% shooting. In a game dominated by the most physically gifted freshmen, Mason is outshining Kansas' freshman phenom without being able to tap into the absurd athleticism like Jackson is able to do.
Maybe it's that, frankly, Mason was not that good in years past. He didn't play much freshman year, understandably due to his lack of athleticism and Kansas' level of talent. His sophomore year he received a lot of playing time and his numbers jumped. He averaged 12.6 points on 44% shooting with 3.9 rebounds and 3.9 assists. Those are good, promising numbers. However, his junior year stats were nearly identical to those of his sophomore year. 12.9 points on 43% shooting with 4.3 rebounds and 4.6 assists is not much of an improvement. So that's why it's crazy that suddenly Frank Mason is some crazy force to be reckoned with. His 21.5 points on 55% shooting with 4.3 rebounds and 5 assists is a drastic increase from what the stagnant stats he was posting for the last two years.
Maybe it's simply just the magic of Frank Mason. The guy shouldn't even be at Kansas right now. He originally committed to Townson. However, he failed his government class senior year and decided to wait on college for one more year and instead enroll in a military academy. (Dear The 2017 Senior(s) Who Fails Gov: Failing gov isn't always bad, and it might actually be the greatest thing that's ever happened to you.) While at the military academy, a Kansas assistant coach discovered him, and, well, the rest is history.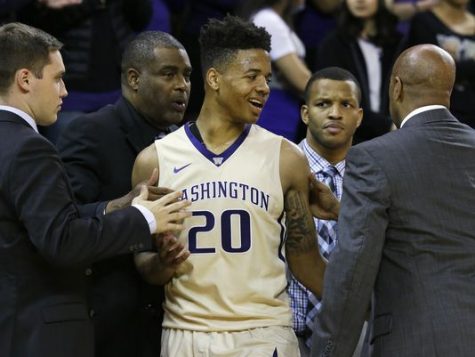 While what Mason is doing is nothing short of incredible, he's not the best point guard in college basketball. That honor goes to Markelle Fultz. He is a freak athlete, putting up freakishly good numbers on a mediocre team. Although he may be the best player in college basketball, the Washington Huskies simply don't have enough talent to support him. Fultz leads the team in points (23), assists (6.7), steals (2.2), and is second in rebounds (5.5) and third in blocks (1.5). He does it all for the Huskies, but it hasn't been enough as Washington has already dropped games against Yale and TCU.
Keeping with the amazing freshmen floor generals, Kentucky has one in De'Aaron Fox. He has been the facilitator for #1 Wildcats who remain a perfect 6-0. They have won every single game by at least 21 points. They have been far and away the most dominant team in the nation, and a large portion of that is due to Fox's all around play. From scoring to distributing to pesky defense, Fox does not have many holes in his game. His one glaring weakness is shooting. He is currently 1-14 from deep through six games. That's bad. That is very, very bad. But luckily for Kentucky, they don't need him to be a shooter. Would it be nice for the Wildcats to have more than one respectable shooter (Malik Monk – 40% 3-pt) in their main rotation? Yes, but it's Kentucky and they once again have such absurd talent that it most likely won't even matter.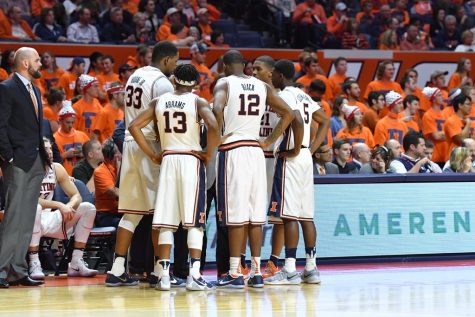 As for the pride of Illinois, the Illinois Fighting Illini got off to a scorching hot 4-0 start. However, those four wins came against three bottom-feeding Division I schools and a Division II school. So essentially they are worthless. Then, in very Illini-fashion they lose an overtime game to Winthrop, a small D-I school, and then get absolutely obliterated by 19th ranked West Virginia. Finally, after those two horrendous loses, they hang around against 25th ranked Florida State, showing the potential they have, but inevitably run out of gas at the end. The most frustrating factor in Illinois' recent play has been senior center Maverick Morgan. After starting the first six games, Head Coach John Groce realized that wasn't working so he brought Morgan off the bench against Florida State. That didn't help Morgan, as he only scored two points and grabbed three rebounds in 22 minutes of action. He isn't offensively talented, he doesn't get boards (He averages 2.4 rebounds in 21 minutes with a total rebound percentage 6.4% which is very, very, very bad for a big man.), and his defense is horrendous. He repeatedly allowed Florida State's big men to get whatever they wanted in the lane. Morgan is not the only issue on Illinois. However, if he were able to start making a positive impact, or at least not a negative impact, that would help Illinois tremendously. The Big Ten schedule is always tough, and if the Illini have any chance at an NCAA Tournament berth they will all of their players to play at their maximum potential, especially Maverick Morgan.
Leave a Comment
About the Contributor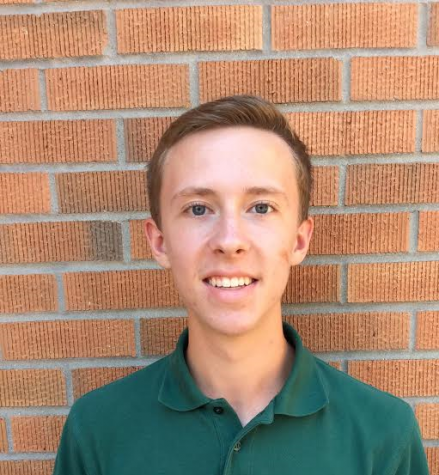 Kyle Brown, Reporter
Kyle Brown is a writer for The Edge. In his spare time he binges out on Netflix and enjoys destroying his foes on the tennis court.