Entertainment Wrap-Up: November Update
Nearly two months ago, I wrote an Entertainment Wrap-Up article for the month of September, where I reported on the Brad Pitt and Angelina Jolie divorce, the 68th Annual Emmy Awards, and Riley Elmore – local Dundee Crown High School junior – joining Team Levine on 'The Voice.' Elmore has since been eliminated from the show, but not without some small victories during his time in the competition. If you missed by previous article on 'The Voice,' click here to catch up before reading this one!
Two weeks ago on Monday, November 7, Riley Elmore was eliminated from the singing competition show, 'The Voice.' Since joining Team Levine in the season 11 premiere, Elmore became a fan-favorite and was very popular throughout his time in the competition.
In his first song Battle in the competition (on Monday, October 10) against his fellow Team Levine member Natasha Bure, he won with the song "Cry Me a River." Elmore went on to his first Knockout round (on Monday, October 24), where he beat his other Team Levine member, Jason Warrior, with the song "Haven't Met You Yet." Jason Warrior, instead of being eliminated, was "stolen" by Team Blake.
Elmore was eliminated after his first Live Playoff, where he sang "Luck Be a Lady," which was originally performed by Robert Alda, a famous singer and actor from the early 1900s. Elmore did not receive enough fan votes to remain in the competition. He also wasn't saved by his mentor, Adam Levine, which was surprising to the fans. After Elmore was eliminated, Levine had this to say about him: "Those are big shoes to fill man, and you did it with ease and poise."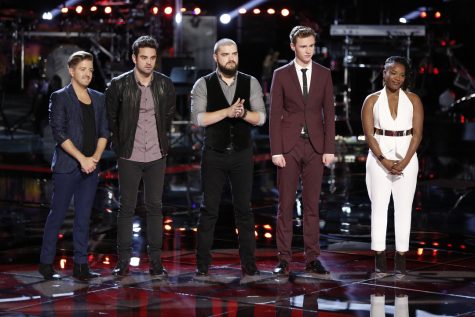 Viewers were very unhappy that the Live Playoffs and the eliminations were crammed into one episode. Normally, eliminations were announced in an episode the next day; however, on Tuesday, November 8, there was no episode of 'The Voice' because of NBC's planned election coverage. Viewers noticed the obviously-rushed live show and hasty decisions of the judges on who to save. On Twitter, there were many tweets from outraged fans, including this tweet from @okwghosts: "@NBCTheVoice way to rush performances and decisions!!! @adamlevine how could you betray Riley :(" and this one from @anniesulalonde: "Those final 30 seconds of @NBCTheVoice were so stressful. Bummed @adamlevine didn't get more time to choose, that wasn't really fair :(".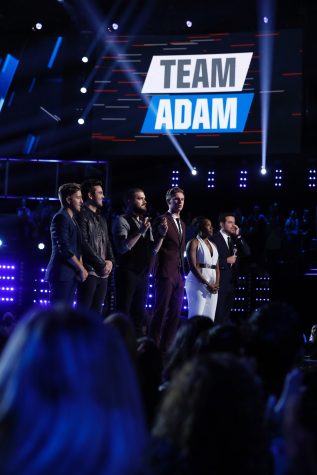 Other eliminations from Monday, November 7th's episode were: Jason Warrior and Dana Harper from Black Shelton's team, Sophia Urista and Belle Jewel from Miley Cyrus' team, Simone Gundy from Adam Levine's team, and Kylie Rothfield and Josh Halv from Alicia Keys' team.