Raspberry Pi? Sounds Delicious!
Raspberry Pi sounds delicious, right? However, this isn't the warm bakery treat that you may be thinking about, but a computer that can fit in the palm of your hand. More than 10 million of these units have been sold, but what exactly is a "Raspberry Pi?"
The Raspberry Pi Foundation has worked hard to put out a low-cost microcomputer for everyday people to use. Their purpose being:
"To put the power of digital making into the hands of people all over the world, so they are capable of understanding and shaping our increasingly digital world, able to solve the problems that matter to them, and equipped for the jobs of the future."- Raspberry Pi Foundation
"What you can do with the Raspberry Pi"
Raspberry Pi can be used for multiple purposes. When people often think of a computer, the first thing that would come to mind would probably be something you can search information on, or check on social media, but this isn't the case.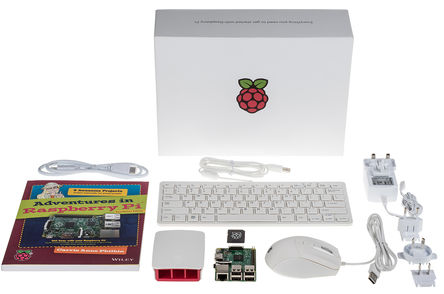 The Raspberry Pi can be used as more than just a computer. To all who have an interest in it, the Raspberry Pi can be programmed and designed to whatever and wherever your imagination takes you. If you decided that you wanted to make something cool, but never had any prior knowledge, that would be no problem with the Raspberry Pi. The foundation has tutorials and guides to help teach anyone of any mindset towards creating their design.
Some common and recent creations may include but are not limited to: cameras, timers, pet feeders, robots, sound & motion detectors, and music players. The mind is the only limiting factor for creation and it is up to you to decide what to do with this piece of technology.
Aimed towards educating those less fortunate to have computers, the Raspberry Pi comes at a low cost of $35. Recently due to the 10 million shipments of the Pi, the RP Foundation created their first starter kit at a cost of $131. This starter kit comes with the Pi, 8GB SD card, power supply, keyboard, mouse, and an HDMI cable.