School Supply Drive
"It takes a village"
Several Elgin area businesses partnered with St. Edward to collect school supplies for underprivileged youth.
Inspiration from One Book, One School
This summer, students at St. Edward read I Beat the Odds by Michael Oher as part of the "One Book, One School" reading program. The book focused on how Oher overcame adversity as a foster child and worked tirelessly before eventually becoming a professional football player. This book helped students like us better understand the challenges faced by children in the foster care system and the importance of hard work and dedication. Without the help of countless acts of kindness and generosity members of his community, Oher says he would not be where he is today.
We worked with the Youth Services Bureau of Illinois Valley, to provide help to children in situations similar to Oher's. YSB services over 400 foster children in northern Illinois, including many in Kane County.
This quote reflects the mission of this service project well:
. . . anywhere you look, in any neighborhood or any school in America, there are kids who need help and hope.  If you're an adult who wants to help a kid in foster care or a tough situation, the first step can be showing them that there is a different way of living from what they've always known (Oher, 2011).
Community Comes Together
Items as simple as school supplies and undergarments can help improve a child's future and their outlook on life. Our students organized this school supply drive to be that "first-step" in changing the life of a child.
The companies in the slideshow above were generous enough to assist us in our efforts. Through collections efforts by the St. Edward students and their families, and by placing supply collection boxes at 20+ locations around downtown Elgin, the supply drive was even more successful than anticipated. We collected over 1600 items for underprivileged children.
Youth Services Bureau will be collecting our gifts at an all-school assembly in early October. Thank you to all our community partners who worked so hard to help us help children in need. Please visit these businesses and thank them for being great members of the Elgin and surrounding community.
Leave a Comment
About the Contributor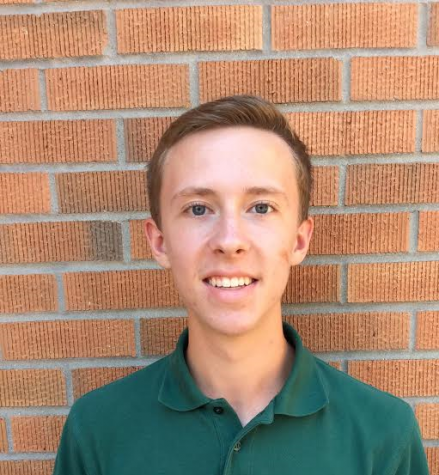 Kyle Brown, Reporter
Kyle Brown is a writer for The Edge. In his spare time he binges out on Netflix and enjoys destroying his foes on the tennis court.