The End of a Golden Era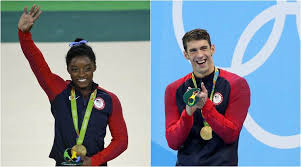 Over the years, Americans have cheered as Michael Phelps repeatedly blew away the rest of the world, watched in awe as Usain Bolt outran every competitor every time, cried as Argentina upset our men's national basketball team in 2004, and fell in love with 4'9" powerhouse Simone Biles. Unfortunately, we may never get to see their combined medal count of 44 grow any larger. The summer Olympics wouldn't feel the same without any of those four dominant athletes, but that might be the reality we will face in 2020.
Men's swimming:
Starting off with the United States, as I think we've earned the right to, 121 medals in Rio, Michael Phelps probably won't be in Tokyo in 2020. He'll be 35 by the time the Olympics roll around in four years, with little left to prove after winning a total of 28 Olympic medals. However, according to Ryan Lochte, "I think he's going to come back again, just because when you get to this stage, we thrive off that excitement of getting on those blocks and racing the seven best other racers in the world." Sure, Lochte probably knows Phelps pretty well, but if there's anything we've learned over the past two weeks it's that we can't trust Ryan Lochte's judgement.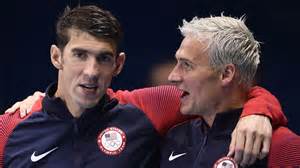 Women's Gymnastics:
Another American who dominated in Rio but might not qualify for Tokyo is Simone Biles. That may sound absurd, considering Biles just displayed the most dominant gymnastics performance in Olympic history, but Tokyo is four long years away. In four years Biles will already be 23. That may sound young to most people, and for most sports it is. However, gymnastics is not most sports. The average age for the previous eight all around champions, an event that Biles took gold in, is 17.1 years of age. Anyone who watched Biles perform knows that she's far beyond average, but six years older than the average age is quite a lot. She may very well be back for the Tokyo games, but the utter dominance she displayed this year might be a thing of the past.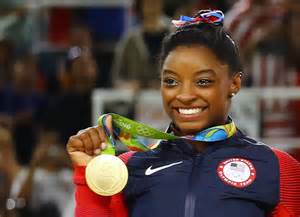 Track and Field:
Speaking of sustained excellence, no other sprinter has been as dominant for as long as Usain Bolt. He took home gold for Jamaica in the 100m, 200m, and 4x100m relay in three straight Olympic games. Unfortunately, we most likely won't see him get the chance to build on his already impressive legacy. He'll turn 34 in 2020. We've already seen him turn in supernatural performances, but during his runs in Rio it seemed like he could be beaten. Don't get me wrong, he still blew the competition away, but it wasn't by the same unbelievable margins as in the past. His 100m time went from 9.63 seconds in London to 9.81 seconds in Rio. His 200m also took a dip, going from 19.32 seconds four years ago to 19.78 seconds this year. Bolt was incredible, but in four years he'll only be slower.
Men's basketball:
Another big loss to the future Olympics will be the loss of Argentina Basketball's Golden Generation core. Back in 2004 the Argentina men's basketball team shocked the US in the semis en route to a gold medal. Along with the infamous 1972 final between the US and the Soviet Union, 2004 went down as one of the most shocking defeats the US men's team suffered in Olympic history, and the only time they didn't get gold in the post-Dream Team era.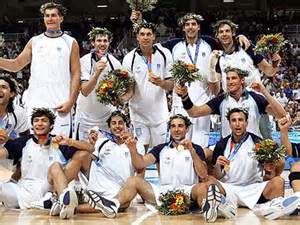 That Argentinian team was dubbed the Golden Generation and now the last four members, Manu Ginobili, Luis Scola, Carlos Delfino, Andres Nocioni, are officially retiring from the international game. They were the face of the international game for much of the beginning of this century. They provided a blue print that helped perennial powerhouses Spain and France, as well as the rest of the world compete with the United States. Unfortunately, Argentina's core players aren't the only ones who might never suit up again for their country. Former NBA star Tony Parker (France) announced that he was retiring from international play; 36-year-old Pau Gasol (Spain) will likely retire from international play as well. Also, Carmelo Anthony (United States) said that this would be his last Olympic Games. He'll "only" be 36 by the time the Olympics roll around in 2020, but as the American leader in points, rebounds, and games played he doesn't have much left to prove.
There will still be some familiar faces, but there will once again be an influx of newer, younger faces. There's no way of knowing when the next revolutionary swimmer, runner, or gymnast will arrive on the scene, but the current leaders in such sports are gradually fading into the background. The world will never forget all the emotions we felt while watching these historic athletes, and we'll be watching as those new faces emerge in Tokyo.
Leave a Comment
About the Contributor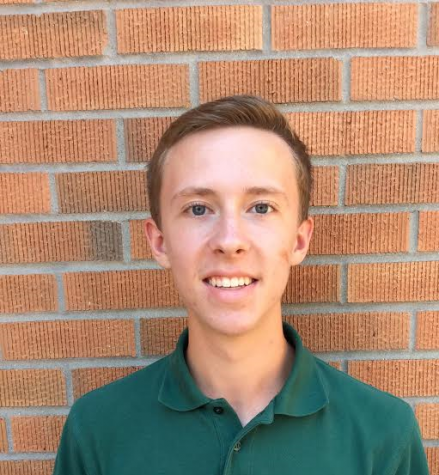 Kyle Brown, Reporter
Kyle Brown is a writer for The Edge. In his spare time he binges out on Netflix and enjoys destroying his foes on the tennis court.