Villanova vs. North Carolina: NCAA Championship Preview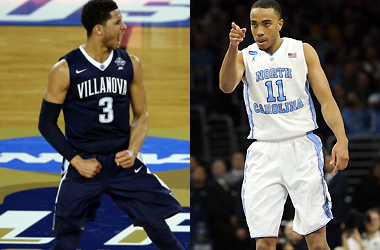 It's been a tournament full of surprises, and the Final Four didn't disappoint. Villanova has made it to the National Championship after getting bounced on the first weekend two straight years as a 2 seed in 2014 and 1 seed in 2015. The Wildcats just knocked off the Sooners of Oklahoma by a whopping 44 points. That's a 67 point turnaround after Oklahoma bested Villanova 78-55 on December 7th.
Another shocker was just the fact that Syracuse made it to the Final Four. After controversy arose with the Orange making the tournament, they went on a run that included a win over 1 seed Virginia in the Elite 8. The Orange's Cinderella run was made possible because of their surprisingly easy stretch of games, but that's a story for a different time.
The biggest surprise was Buddy Hield suddenly not being Buddy Hield. After averaging over 29 points through the first four games of the Tournament, Hield only managed to score 9 points against Villanova. Seven of those came in the first have and the other two were in Oklahoma's first possession after halftime. He went scoreless for the last 19:30 of the game. Granted it was a major blowout so there wasn't much urgency to score, but just the fact that he couldn't get a few easy buckets with Nova already having the game in hand was surprising.
One thing that isn't surprising is that North Carolina is vying for a National Championship. After reaching the Final Four for an NCAA-record 19th time, they are looking to win their 6th Championship. Seniors Marcus Paige and Brice Johnson are looking to lead the Tar Heels to their 3rd title since 2000, a feat matched only by Connecticut and their bitter rival Duke.
The matchup between Villanova and North Carolina presents many similarities. Both have exceptional coaches, with Villanova's Jay Wright being named the Naismith Coach of the Year, an honor that North Carolina's Roy Williams earned while leading the Kansas Jayhawks in 1997. Also both teams depend heavily on senior leadership, a rarity in today's college basketball. Villanova's two big seniors are Ryan Arcidiacono and Daniel Ochefu, while North Carolina boasts a dangerous senior duo of Marcus Paige and Brice Johnson.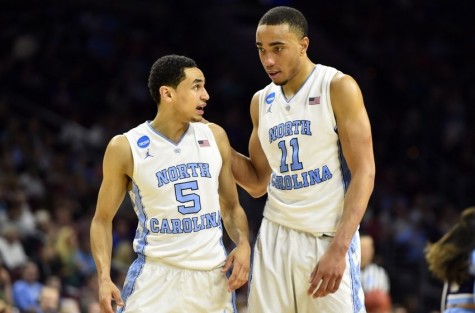 Another similarity between the two is that they both play with two lead guards. Arcidiacono and freshman Jalen Brunson start for the Wildcats, while the Tar Heels roll out Paige and sophomore Joel Berry. Using two point guards has become increasingly common in college basketball as teams begin to see the success it can bring. The most recent example is last year's National Champion Duke Blue Devils, who started senior Quinn Cook and freshman Tyus Jones.
The pair of point guards leads to better ball movement, shooting, and perimeter defense. That was on full display when Villanova dominated Oklahoma. Nova led with 14 assists, 17 steals, and an insane 71% field goal percentage. Now North Carolina also uses two point guards, but Villanova does it better than anyone in the country.
But North Carolina's strength isn't their guard play. It's not a knock on Paige and Berry, but instead a testament to how dominating Johnson and fellow big men Kennedy Meeks and Isaiah Hicks have been. Brice Johnson is a walking double-double and Meeks and Hicks are two big bodies with a soft touch near the rim as well as a knack for grabbing boards. Villanova's Daniel Ochefu will have his hands full guarding that trio of bigs. It doesn't help that Ochefu is the only true big man that the Wildcats consistently play. Kris Jenkins is their starter at power forward, but at 6'6″ he's a stretch 4 used more for offensive versatility than paint protection.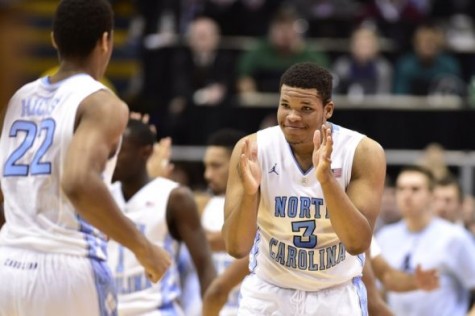 No team is complete without a good wing player. Josh Hart fills that role for Villanova. 6'5″ Hart is averaging 15.6 points and 5.2 rebounds so far in the tournament, a good blend of perimeter play with enough size and strength to provide assistance to Ochefu down low. For North Carolina, Justin Jackson is that wing player. Except he's not at the same level as Hart. At 6'8″ Jackson has better size than Hart but is averaging only 3.9 rebounds on the season compared to Hart's 6.7. Part of that could be due to rebounding monster Brice Johnson sharing the floor. Also, Jackson is shooting an abysmal 27.6% from 3 point range, while Hart is connecting on 35.8% of his deep balls.
Against Syracuse, North Carolina didn't make a 3 until there was only 9:20 left in the second half. I can't say for certain, but I doubt that they can shoot that poorly against Villanova and still leave with the trophy. Regardless of how well their guards shoot, it will be necessary for Johnson, Hicks, and Meeks to control the paint against a smaller Villanova squad if North Carolina wants to win. As for Villanova, it is important that their guards are efficient. Perimeter play is the Wildcat's biggest advantage over the Tar Heels so they will need to shoot well and avoid turning the ball over. Shooting over 70% like last game isn't a realistic hope, but if they can shoot around their normal 58% that might be enough to emerge victorious over North Carolina.
My Prediction
Villanova over North Carolina 74-67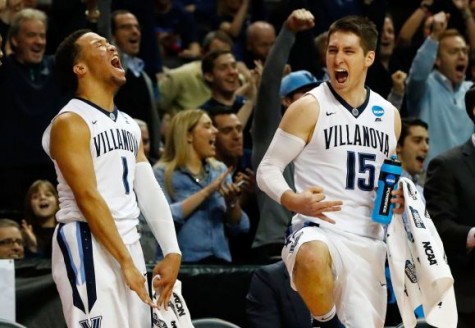 I think North Carolina's depth and size in the frontcourt will give Villanova fits, but I think the Wildcat's elite defensive pressure and ability to put up points in bunches will cause more issues for the Tar Heels. Everyone talks about Villanova's offensive ability and how they are high scoring, but I think it will be their defense that decides this game. They shut down Buddy Hield. If Villanova can limit Marcus Paige and Joel Berry like they did Hield, then they will be in a great situation. However, North Carolina's pair of lead guards are better than Oklahoma's guards not named Buddy Hield, so it's no guarantee that Villanova can slow them down.