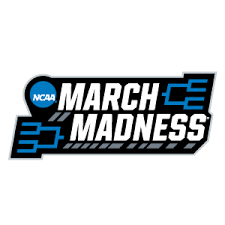 NCAA March Madness Predictions
November 17, 2017
College Basketball is about to tip-off a new season. We had a crazy off season with scandals that lead to firing of a power 5 coach and a 5 star recruit suspended indefinitely. This has affected one contender. We have collaborated to make our preseason predictions.
Contenders for the National Championship:
Duke Blue Devils:
Coming off an early exit in the Round of 32 by a 7th seeded South Carolina Gamecocks. On top of that, losing 4 of 5 starters from last year. Many would consider this coming season a rebuilding year, but not for Duke.
Head Coach Mike Krzyzewski brings in one of the best recruiting classes of all time headed by #1 recruit Marvin Bagley III (who reclassified into the 2017 class.) He is only one part of Duke's stellar class. Bringing in 5 star PF Wendell Carter Jr. The #1 PG in the country in Trevon Duval. Lastly getting a commitment from Gary Trent Jr. #1 SG in the country. Lastly Pre-Season ESPN #1 player in the country Grayson Allen. Coming off a down year plagued by injuries and a 3rd tripping incident, Allen comes into the season with something to prove for his final year of college basketball. Duke comes in as the favorite to win the National Championship in San Antonio this March.
Michigan State Spartans:
Many believed last year the Spartans would bounce back from an upset for the ages at the hands 15 seeded Middle Tennessee State Blue Raiders. The Spartans couldn't find themselves last year. Landing 5 star recruit Miles Bridges along with West Virginia transfer Eron Harris. Many experts saw them making a run last year. But that never fabricated. Going through a tough non-conference schedule and 2 key pre-season injures found the Spartans on the verge of missing the tournament last year. They made it in as a 9 seed and made it to the round of 32. Many thought Miles would be part of the one and dones, but this wasn't the case.
Miles decided not to test the NBA waters and return to East Lansing. Spartans Head Coach Tom Izzo kept most of his key contributors in Bridges and walk-on phantom Nick Ward. Izzo's also was able to land 5 star Jarren Jackson Jr. for the Spartans. Cassius Winston has stepped up as a facilitator at the PG position. Tom Izzo has assembled a team that could win him his 2nd National Championship.
Darkhorse to make it to the final weekend:
Wichita State Shockers:
Last year the Shockers won the Missouri Valley Conference and punch their ticket into the NCAA Tournament. Many fans couldn't believe that the committee gave them a #10 seed. They were able to beat a #7 seeded Dayton Flyers and gave #2 seeded Kentucky Wildcats a run for their money.
Shockers Head Coach Greg Marshall lost no key contributors last year and has arguably one of the best teams in the country. The Shockers also moved into the American conference for better competition. He will have Landry Shamet at point to lead his team. The Shockers will also rely on Wichita native Conner Frankamp. Not just Frankamp is the only one who could step up big for the Shockers. Senior C Shaquille Morris and Junior SF Markis McDuffie should form a talent group of starters. Greg Marshall has a team that could get him to his second Final 4.
Louisville Cardinals:
The Cardinals were upset in the round of 32 at the hands of 7th seeded Michigan Wolverines. With the loss of Donovan Mitchell and Mangok Mathiang were huge for the Cardinals. But that was just the calm before the storm.
The Cardinals will be lead by first year coach David Padgett who was promoted to interim head coach after former Cardinals coach Rick Pitino was placed on administrative leave and was eventually fired by the university. The university was part of a huge investigation by the FBI in which coaches and recruits were given money to commit to schools and sign with different brands when they turned pro. Pitino was found to be part of it and supposedly gave $100,000 to Louisville recruit Brian Bowen.
Beside that the Cardinals will bring back Egyptian big man Anas Mahmoud along with senior PG Quentin Snider. Also returning is Junior SF Deng Adel. Along with this trio of upperclassmen is incoming freshman Brian Bowen who has been cleared by the FBI and will be reinstated to be eligible to play this year. The Cardinals fall into the darkhorse because this team has talent but so do others in the ACC. They will have to get past Duke's number 1 recruiting class, Miami and a stellar freshman class mixed with seniors, and defending national champs North Carolina. Along with a first year coach at the helm and the shadow of the FBI scandal over them, this will be a tough year for the Cardinals. If they find themselves this year, they will be a team to beat in the tournament come March.
Team who missed the tournament last year but will return this year:
Texas Longhorns:
The Longhorns made the tournament in 2016 but saw them pack their bags in the first weekend. Missing out on the tournament last year along with the loss of Jarrett Allen many believe Shaka Smart's time in Austin would soon be up. But he wasn't gonna let that happen.
Shaka was able to convince Andrew Jones to return for his sophomore year after testing the NBA waters. He also got a big commitment from 5 star big man Mohamed (Mo) Bamba. Bamba is from Harlem and had offers from powerhouse programs like Kentucky and Duke but decided Austin was the best choice for him. He provides a great offensive weapon down low in the post. This team will make it tough on Big 12 opponents heading into this year. They will be get in on selection Sunday and could pull of an upset in the first weekend.