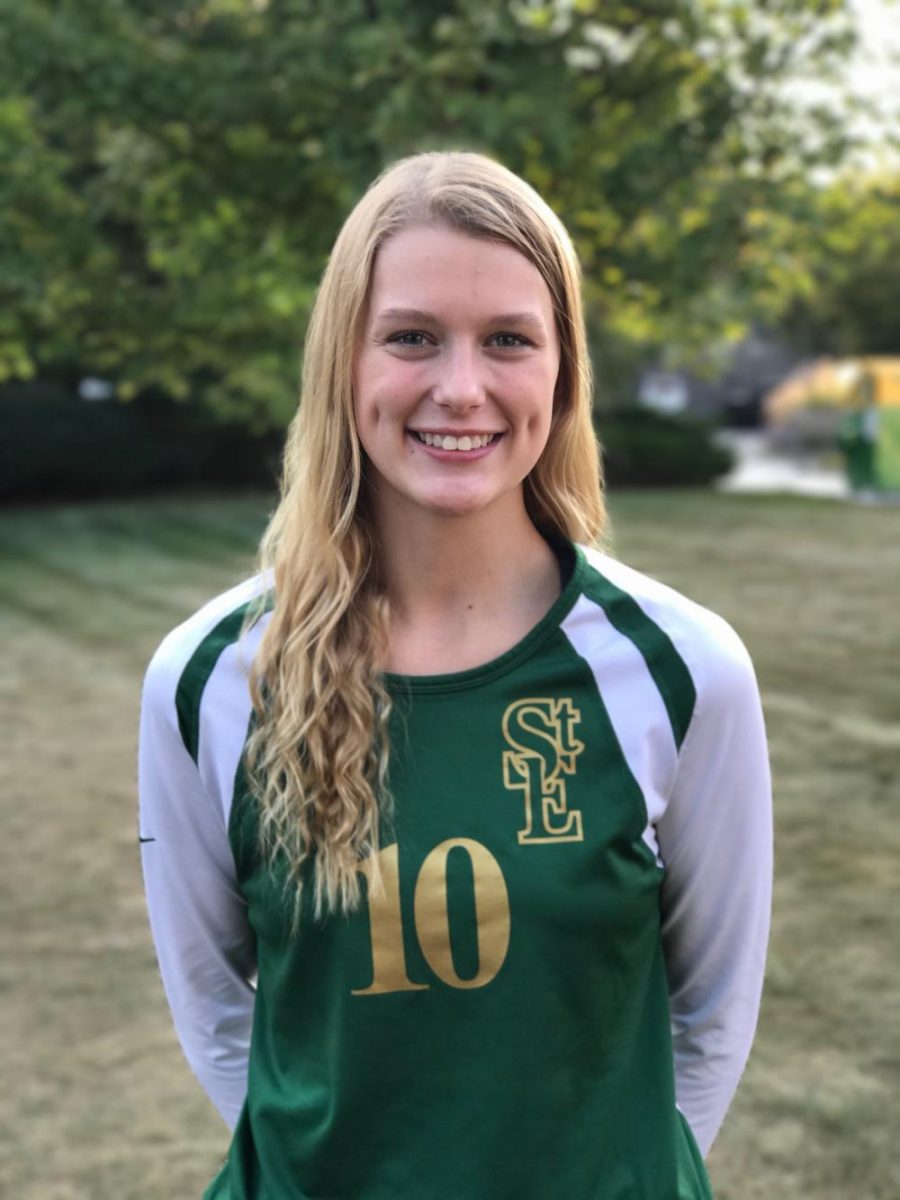 Mackenzie Wilson
Did you play volleyball in grade school?
"Yes, at St. Laurence".
How many years have you been playing for?
"8 years".
What is your favorite memory from past seasons?
"Being on JV for three years and having Sam as my coach for all four years"
What is your favorite memory from this season so far?
"Hitting the bump on 390".
What does it feel like being your last year on the team?
"It's bitter sweet. I have never wanted to take volleyball seriously but I really have gotten so much better and loved playing more the past three years".
What advice would you give a freshman wanting to continue volleyball throughout high school?
"To the freshman, take Sam seriously. He is one of the best coaches I have ever had and he really knows how to help you".
If you could leave one thing to another player on the team, what would it be?
"I leave my loud voice and ability to annoy to Sam and Erin".