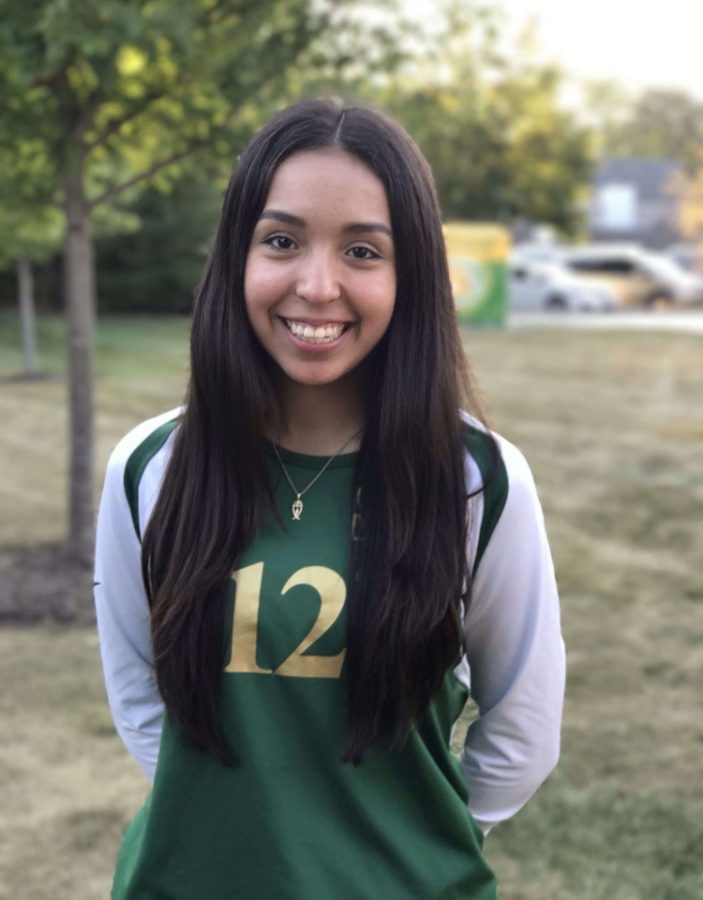 Mariel Franco
Did you play volleyball in grade school?
"Yes, at St. Joe's".
How many years have you been playing for?
"9 years".
What is your favorite memory from past seasons?
"We started calling Sam "momma duck" last year at a tournament".
What is your favorite memory from this season so far?
"We were called into an earlier practice and most of us didn't have our things but Mary came in with running shorts and purple shoes".
What does it feel like being your last year on the team?
"It's sad but very exciting".
What advice would you give a freshman wanting to continue volleyball throughout high school?
"Play every game like it's your last".
If you could leave one thing to another player on the team, what would it be?
"I leave Taylor J. my ability to get very pumped up during a game".