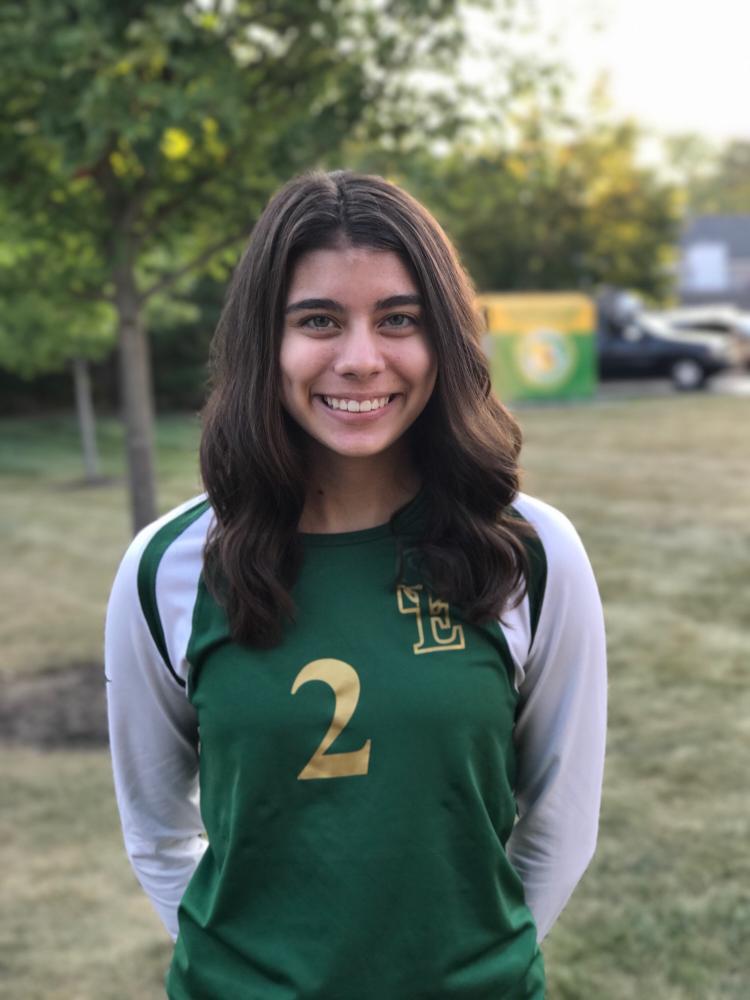 Isabel Warner
Did you play volleyball in grade school?
"Yes, at St. Mary's".
How many years have you been playing for?
"8 years".
What is your favorite memory from past seasons?
"Beating Timothy Christian on their home court".
What is your favorite memory from this season so far?
"Making poems on the bus with Mary".
What does it feel like being your last year on the team?
"It's sad that this is my last year on the team because we've all gotten so close throughout these four years and grown as a team. But I'm also excited to see what we all do in our futures".
What advice would you give a freshman wanting to continue volleyball throughout high school?
"Put in the extra work in season and in off season because it really pays off in the end".
If you could leave one thing to another player on the team, what would it be?
"I leave my "AMAZING" serve receive skills to Taylor Hartman".